Daniel Bernal Dives Into North High
As Daniel Bernal walks through the halls of North High people may recognize him from his brother, star diver Miguel Bernal.
For the next four years of his athletic career he will be a North high diver. What makes Daniel stand out is the fact that he is starting his diving journey as a freshman. With only one year of diving, he has already won all of his diving meets.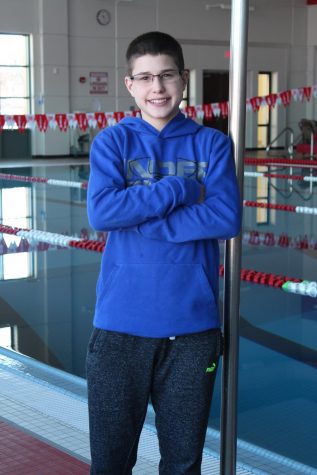 Along with being his big brother, Miguel is his coach. "We do the basics, we warm up and then we go into the harder stuff," Daniel said. His main takeaway from his coach is getting over the nervousness of a competitive meet.
His strengths are his skills when it comes to the tumbling aspect. Outside of diving Daniel tumbles, trampolines, and climbs for fun. Daniel's goal for the season is to perfect his flips as a diver.
Even though perfection is his athletic goal, his real goal is to graduate high school in 2023. "This year I just want to have fun, I'm in no rush..and win state maybe at least one year,". Daniel said
When asked what quote he lived by he answered with:
"Have no regrets, live life to the fullest,"