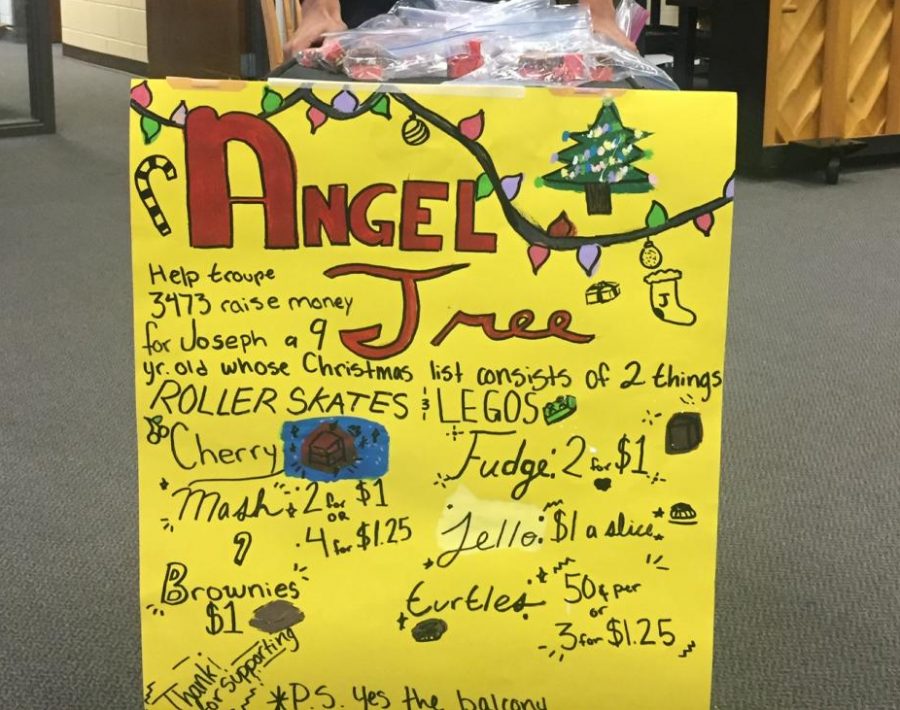 Johnah Grant, Reporter
December 18, 2019 • No Comments
Repertory theatre students participated in a charity event called "Angel Tree". The purpose of Angel Tree is to provide new clothes and toys to children in need that also...
Sadie Millard, Reporter
January 15, 2020 • No Comments
For the first time in more than five years, the North High choir and drama programs are partnering to put on the musical Little Shop of Horrors by Howard Ashman. The musical...
January 10, 2020
December 18, 2019
December 18, 2019

Loading ...
Recent Sports Scores
Tuesday, January 7

Boys Basketball

WNHS 46 - Southeast 78

Tuesday, January 7

Girls Basketball

WNHS 31 - Southeast 62

Tuesday, December 17

Boys Basketball

WNHS 40 - Northwest 72

Tuesday, December 17

Girls Basketball

WNHS 29 - Northwest 63

Saturday, December 14

Girls Basketball

WNHS 32 - Eisenhower 44

Thursday, December 12

Boys Basketball

WNHS 53 - Goddard 56

Thursday, December 12

Boys Swimming

WNHS 94, 81 - Northwest, Kapaun 66, 71

Thursday, December 12

Boys Basketball

WNHS 53 - Goddard 56

Tuesday, December 10

Girls Basketball

WNHS 45 - West 44

Thursday, December 5

Wrestling

WNHS 43 - West 30

Tuesday, October 15

Boys Soccer

WNHS 0 - Heights 1

Monday, October 14

Boys Soccer

WNHS 0 - Liberal 1
Recent Sports Scores
Tuesday, January 7

Boys Basketball

Enter School Name Here 46 - Southeast 78

Tuesday, January 7

Girls Basketball

Enter School Name Here 31 - Southeast 62

Tuesday, December 17

Boys Basketball

Enter School Name Here 40 - Northwest 72

Tuesday, December 17

Girls Basketball

Enter School Name Here 29 - Northwest 63

Saturday, December 14

Girls Basketball

Enter School Name Here 32 - Eisenhower 44

Thursday, December 12

Boys Basketball

Enter School Name Here 53 - Goddard 56

Thursday, December 12

Boys Swimming

Enter School Name Here 94, 81 - Northwest, Kapaun 66, 71

Thursday, December 12

Boys Basketball

Enter School Name Here 53 - Goddard 56

Tuesday, December 10

Girls Basketball

Enter School Name Here 45 - West 44

Thursday, December 5

Wrestling

Enter School Name Here 43 - West 30

Tuesday, October 15

Boys Soccer

Enter School Name Here 0 - Heights 1

Monday, October 14

Boys Soccer

Enter School Name Here 0 - Liberal 1