State Qualifiers for North High Girls Wrestling Team
This past week the North High girls wrestling team had won multiply matches and had eight of the girls qualify for state. The whole wrestling season has been a great on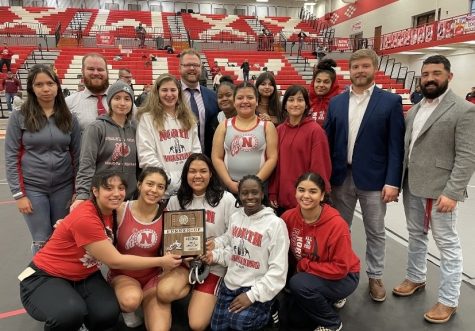 e resulting in the North High girls wrestling team being ranked 1st in the Class 6-5A rankings. The eight following girls will be attending the state wrestling meet, Rodah Bengi, Diana Urista, Bilhah Bengi, Larissa Garcia, Sandra Arellano, Edna Flores, Nathalia Hernandez-Martinez, and Emily Jasenthuleanage.
Bilhah Benji and Sandra Arellano are both seniors and the captains of the North girls wrestling team. Bilhah shared how it feels to qualify for state, "It feels amazing, its something I worked so hard for all season." Sandra also shared her response, "I've been working for 3 years for this moment and it just feels like everything is co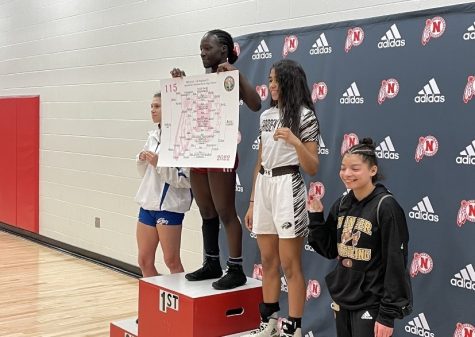 ming to what its all been worth for." Rodah Benji had been a top performer all season with her record becoming 36-0 after the regional matches where she took home the regional title.
She is only a junior but also expressed her thoughts on qualifying for state, "It feels really good and feels good to know that everything you've done since the beginning of the season has all been worth it."
Both of the captains knows how hard it is to qualify for state and shared how proud they are of the other girls heading to state, "I'm proud of them, honestly wrestling is a tough sport and if you can come out here and do it every week and win and qualify for state is awesome, I'm so proud," Bilhah shared. Sandra added on as well, "I'm proud too, we all worked hard and we've all put in the work for it and its something they all deserve." Coach Burgess has been a major help for the girls all season and the girls shared how his knowledge of wrestling has been one of the best things to help win all season.
Coach Burgess has had a state winner before and he shared how it feels to have multiple girls heading to state, "It feels great to see kids make it to state, I think its a lot of their goals to be a state qualifer, placer, or whatever it might be. The best part of it is just seeing them reach that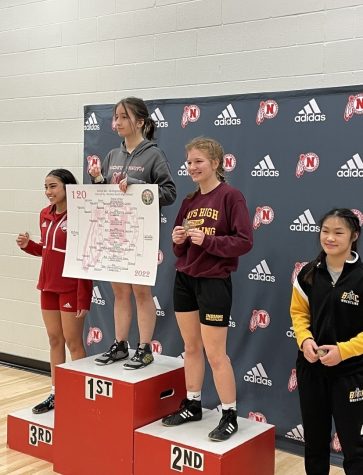 first step of their goal. There's always ups and downs this time of year but more positives than negatives this year for sure."
All of the girls are still working hard and preparing for the state meet and all hope for the best,  which is to be a State Champion!