Conservation Club finds a Colorful way to Recycle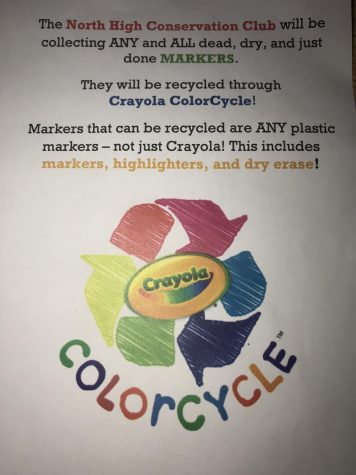 The North High Conservation Club is starting a school wide initiative to recycle dried out markers instead of throwing them out and having them end up in a landfill.
By the end of next week, each and every classroom will have a container where dried out markers can be placed and later be emptied out and sent off to the Crayola ColorCycle.
Markers that can be recycled are any plastic markers- not just Crayola. This includes highlighters, dry erase, and other types of markers.
By the end of the semester, the Conservation Club will be sending the collected markers to the Crayola ColorCycle where they will repurpose the recycled plastic to create new products.
If you would like to take part in this initiative, the Conservation Club meets every Thursday during lunch in room F207.
About the Writers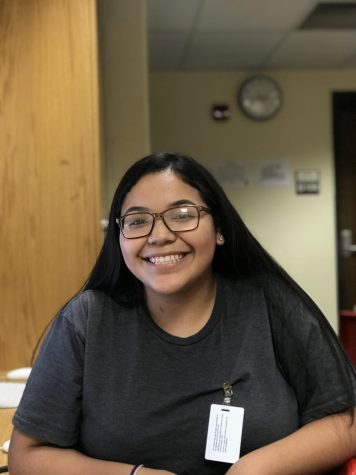 Alexa Almeda, Reporter
Alexa is a kind, outgoing, determined and hardworking sophomore who enjoys watching movies, TV, and crime documentaries. She is part of both the AVID and...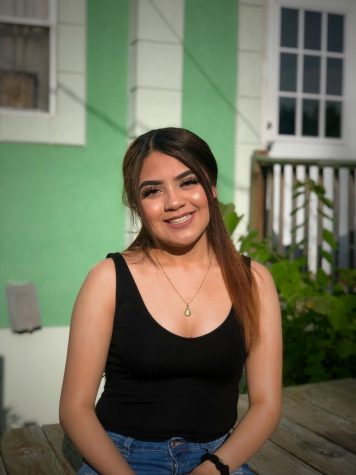 Dorely Espinoza, Writer
Dorely, a junior, joined journalism to learn more about photography and digital media. She enjoys very much taking pictures. Dorely sees herself in the...