Wandavision Review/Breakdown
Marvel has expanded into making tv series. Wandavision is the first of the new series coming to Disney+.  The show isn't what you would typically expect from the MCU. The show released episodes every Friday from January 19th to March 6th. The first few episodes are based of multiple sitcoms through the years of television following Wanda and Vison as the main stars. All of this is taking place a few weeks after the death of vision in Endgame.
 MILD SPOILERS AHEAD
From the opening scene WandaVision looks like a recovered relic from the 1950s instead of glossy superhero cinema. We get to see Wanda (Elizabeth Olsen) and Vison (Paul Bettany) grow their romantic relationship even more. With each  episode the time period advances, recreating the aesthetic and directorial style of shows like The Brady Bunch and Family Ties. Later we find out WandaVision is not a sitcom set in the MCU but rather Wanda trying to cope with the loss of her parents, brother, Vision, and much more trauma that she has been through. This dark feeling is showed through a twilight zone type of filming where small subtle hints of irony are shown. Some episodes ignore the idea of a world beyond the comedy almost entirely, while others drop the sitcom homage to allow more familiar MCU elements to come to the fore. This might confuse a bunch of people as the episodes don't seem to be very consistent since they change decade every time.
But this storyline isn't just about Wanda and Vision in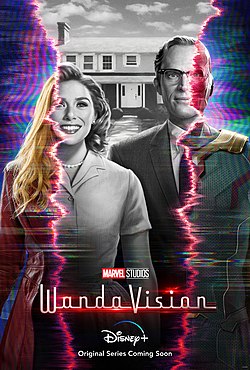 a few episodes in we see a new Marvel government agency known as SWORD. We see a new protagonist Captain Monica Rambeau (Teyonah Parris) and we also see familiar faces from other movies like Jimmy Woo (Randall park) and Dacry Lewis (Kat Dennings) and the Supporting actress Kathryn Hahn's nosy neighbor, Agnes.
The show has hidden many Easter eggs for those who have watched previous MCU movies. They tie in everything together but the most important link being Monica her self as we had seen her in the Captain Marvel movie. Her character seems to be incomplete in the finale and we are left with a cliffhanger to possible set her up for her own movie or now a tv series.
About the Writer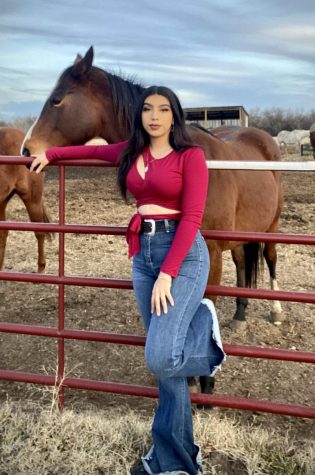 Ana Nunez, reporter/photographer
Ana, a Senior, has been in Journalism/Digital Media for four years. She joined the Digital Media class because she wanted to expand her skills in writing...