Inexperienced golfers ready to take the course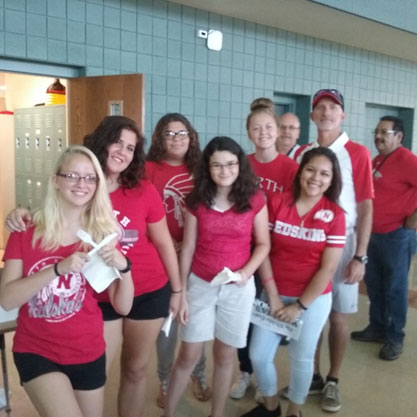 Hang on for a minute...we're trying to find some more stories you might like.
This years Girls Golf team returns just two girls from last year, Emma Hernandez and Lynsey Fleming.
Even though only a few return, head coach Scott Baxter sees this as an opportunity to develop new talent.
"They are a young team and are ready to learn," Baxter said.
This past Tuesday, they competed against 7 other schools, taking 4th overall.
Freshman Addie Edmondson had a score of 66, coming in 19th overall.
"The freshman competed well, better than I expected. I was very happy with how Addie played even though she was paired up with Emma Whitaker, a 2 time state runner up in class 5A," Baxter said.
Whitaker, from Kapaun, placed first overall with a score of 38.
Baxter was pleased with his team's performance and has high hopes for the rest of the season.
The team traveled to Dodge City on Thursday finishing in 13th place.