The Dangerth of Electric Thcooterth
Hang on for a minute...we're trying to find some more stories you might like.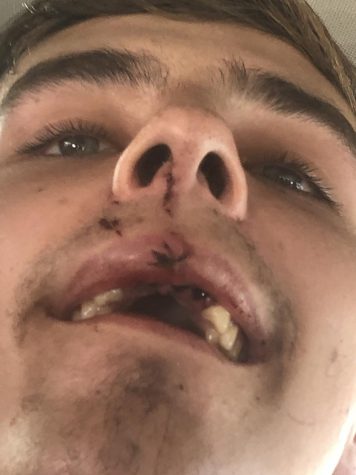 Everyone in Wichita has seen the new community scooters. Some love them, some hate them, but these scooters come with a risk.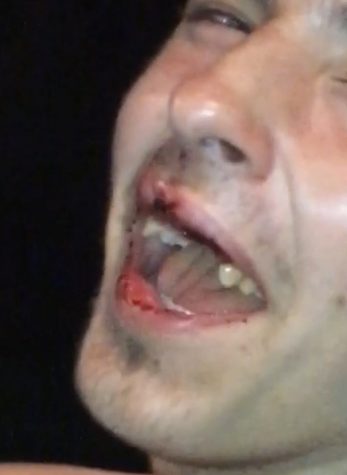 Teenager Jariah Wedel became the victim of a scooter accident on the morning of September 4th. As he cruised 23rd and Amidon, he ran into a bump in the road, halting the electric two-wheeler and shooting him face first into the cement. Jariah sustained injuries including a concussion, a broken nose, and approximately 4 missing teeth.
Although some collisions are bound to happen, regardless of rules and regulations, some of the laws of the scooters are innately problematic. The mobiles only reach speeds up to 15 mph approximately, however riders are forced to operate only on roads. When large vehicles are speeding by at 40 mph, frustrated by the slow riders, it becomes a perfect recipe for injuries.
The new scooters around Wichita can be a fun activity to enjoy with friends, but riders should keep in mind that accidents can happen to anyone.
Jariah is glad to be okay, and is making the best of his situation, which he admits is not the fault of Spin Electric Scooters. He urges other riders to be careful, and beware of bumps.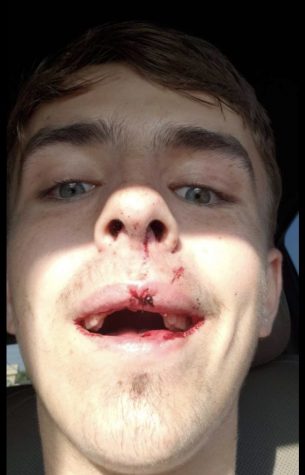 About the Writer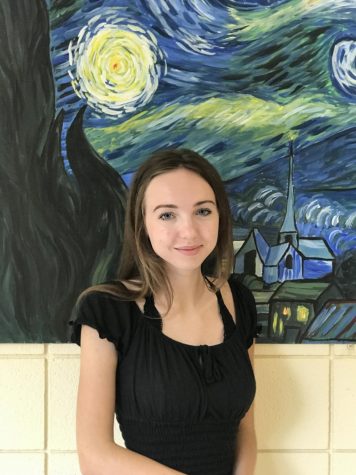 Gabi Ehss, Reporter
Gabi Ehss is a North High Senior. This is her first year in journalism. She is a very involved honors student and loves movies, especially cult classics....