Artistry Through Eyeshadow
Hang on for a minute...we're trying to find some more stories you might like.
Eyeshadow is a cosmetic that is applied/made for the eyelids. Eyeshadow is very unique addition to a regular makeup routine. Considering lots of people begin by using a base normally called foundation and all steps proceeding. Eyeshadow over the years has changed financially at Ulta Beauty in 1989 as they were recently opening the store raised around $11.5 million, now a days Ulta's total assets as of 2017 is $11.5 million and increasing rapidly.
Eyeshadow has became a form of art. As many beauty influencers are inspired by real painters. Back in the day only shimmers and dark brown warm tone colors were used mostly. Nowadays there so much more variety in makeup. So many colors different textures. Some shadows not as pigmented, some very pigmented, some shimmers and some mattes. Everything has evolutioned very well, artistry is also shown so much more with the diversity in colors.
About the Writer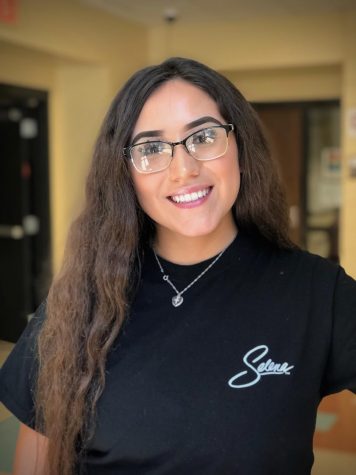 Montzerrath Reyes, Writer
Montze, a junior, joined journalism to *try something different* and be more involved this school year. She really enjoys singing and writing. She's a...