Fun at Family Fiesta
Hang on for a minute...we're trying to find some more stories you might like.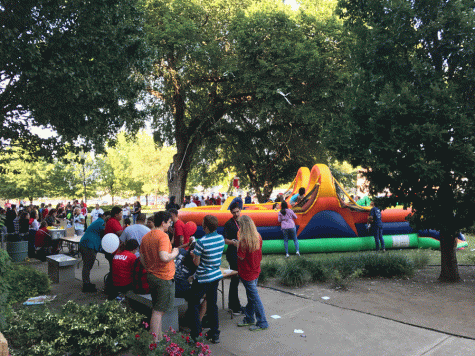 Family fiesta is a tradition at North High School. This year it occurred on Tues. September 5th from 4-7 p.m. The goal of family fiesta is to get the community more involved in the school. The reason for that is to get more attention on athletics and clubs.
Unfortunately, this years the turnout was smaller than last year, but that didn't stop all the fun activities such as, inflatable obstacle courses, slides, pints, food sales, and arts & crafts.
There were many  preparations that needed to be done in order to be successful. Mira Guadarrama, Academy 2 secretary, was in charge of most of the tasks needed to be done. These tasks included calling the radio station to spread the word, getting contracts in order to have the inflatables and buying the pinatas.
The main purpose of family fiesta was to get the community involved in North activities. The purpose was fulfilled because Secretary Guadarrama overheard a family talking about it at a restaurant.