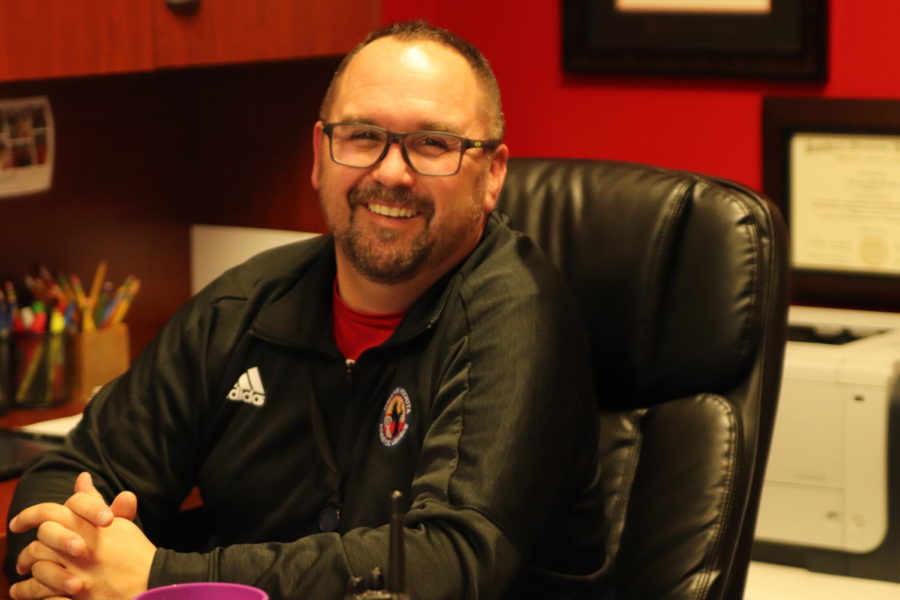 Douglas Named KIAAA Newcomer of the Year
March 12, 2021
North High Athletic Director Tony Douglas has been named the Art Newcomer Promising AD in the Kansas Interscholastic Athletic Administrators Association for 2021.
Douglas has been the athletic director for two years. Previously he had taught English at North and was the assistant softball coach.
Transitioning to a completely different position in our building, Douglas said, "It was smooth. Mike Church did a great job setting me up to move over easily. The relationship I had with coaches before has helped, and knowing some of the student-athletes in a different role has been a huge piece to making this work."
Douglas was surprised that he won the award. " I was very humbled and honored. I was surprised as well."
Douglas loves helping coaches and student-athletes make new memories along the year. " … I also love helping coaches give student-athletes an opportunity to participate and to do it well."
In the year of Covid, things got chaotic for everyone, as well as for the A.D. Douglas had most probably also have to make many changes to make. Having Covid around made keeping events organized harder.
" As a school and as a league, we have learned to do things on the go and make adjustments along the way. We can't control anything but what we can control."