North High's Outstanding Production of Little Shop of Horrors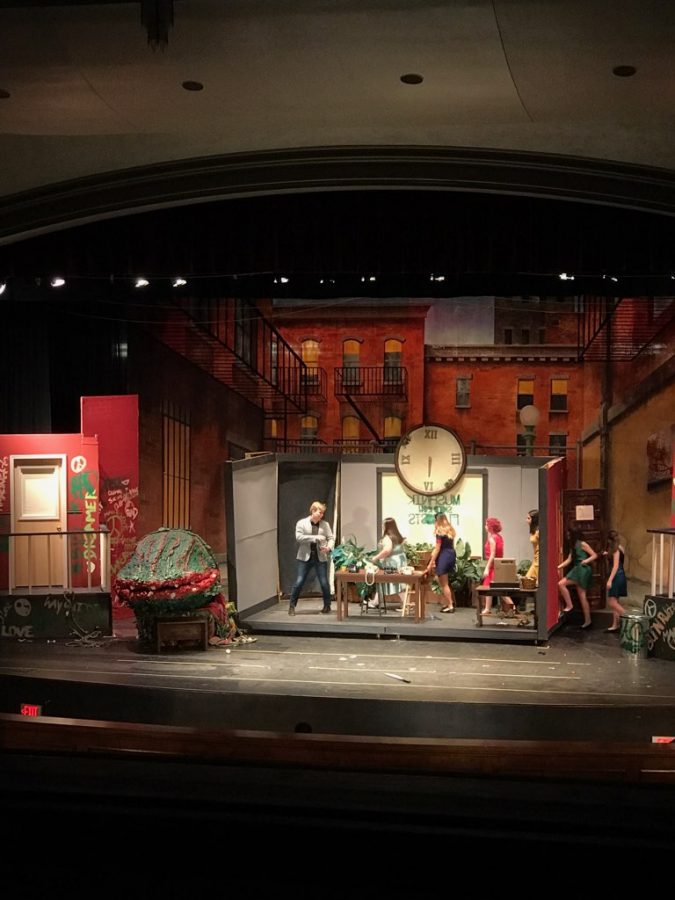 On February 21st and 22nd, North High's Drama and Choir departments collaborated on their first musical in 5 years. Little Shop of Horrors is a musical that follows the story of an employee at a plant shop who makes the miraculous discovery of a blood thirsty plant that has the power to save their failing business… but at what cost?

The production was a horror comedy rock musical that aimed to deliver one main message: Follow your dreams, but not too much. In the form of a success-bringing carnivorous plant, the main character, Seymour, risks losing all that he ever desired. From his boss turned father-figure, Mr. Mushnik, to the object of his affection, Audrey, his world is turned upside-down in attempt to save their shop. He loses what he was meant to value the most.
Overall, the performances were impressive and entertaining. The show was very true to the original plot. The acting was believable and the casting was impeccable; with actors that portrayed their characters accurately.
Some of the highlights included Kyle Houston's hilarious and goofy mannerisms. as he played Seymour, as well as Finn Eichbauer's dramatic and exciting casting as The Dentist. Eichbauer depicted extraordinary range, acting as three characters in total. Madison Daigneault stunned the audience with her emotional complexity and elegance. The most shocking part of the play was when Audrey is devoured by the plant. Tyrone Galbreath, head of the Drama department, directed and put on a well-thought show, as well as voicing the plant: Audrey II. It was an intriguing twist to find that it was actually student Cindy Flores inside the plant prop, and Galbreath voicing from afar. Another highlight was the spectacular musical numbers heard throughout the production, directed by Jordan Kaspar, that lit up the stage.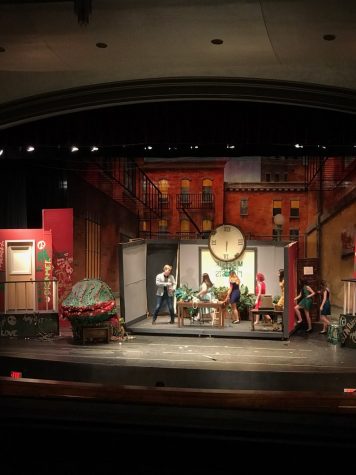 Kyle Houston, the male lead, said, "It ended up really well, even though we didn't always believe it was going to. It went better than it should have for only having a month and a half to set up." He, among with other cast members, believed that their second night was full of improvements, and overall better.
The musical showcased the talent amongst the student body of North High. The plot kept the audience on the edge of their seats, and captivated them enough to sing along. It lived up to the hype and was worth the watch. Don't feed the plant!