Scooters add new element to Wichita
Hang on for a minute...we're trying to find some more stories you might like.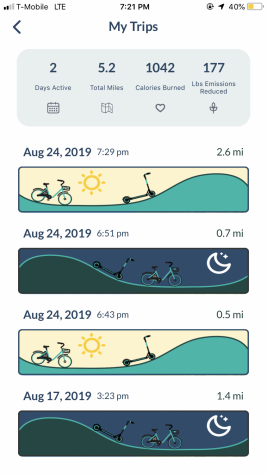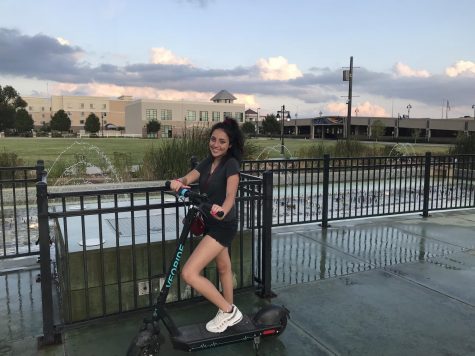 Mid July, the citizens of Wichita were introduced to 190 scooters from the company Spin. There have been mixed reactions from the public, but a huge hit among the riders. In early August, a second scooter company, Veoride moved 290 scooters to the Delano area.
Veoride scooters are available to ride and rent throughout downtown Wichita. Certain restrictions apply to the scooters. Scooters taken outside of Delano's limits, or on properties such as intrust bank arena, will power off until returned to ride zones. Fines are being issued to violators who are not of age (18 or older) to ride, riding on the sidewalk or exceeding 35 mph in the bike lane.
How to rent a scooter: first download the app Veoride, use the map to locate scooters near by, scan the QR code and load $10 onto your account.  It costs $1 to activate your scooter and $0.15 per minute. $9 is good for one whole hour. When you're done, open the app, end your ride and take a picture of your parked scooter.
Renting scooters is a new popular activity for Wichitans to get outside and move around, saving the planet a few CO2 emissions. One gallon of gas creates 20 lbs of carbon dioxide. A feature on Veoride logs your ride history, your total burned calories and total saved CO2 emissions. A total of 5 miles ridden on the scooter saves 117 lbs of CO2 saved.
Veoride scooters are a great way to get around downtown. Popular events going on downtown, such as Final Friday, when many art galleries open late for the last Friday of the month to showcase music and art, are great for using the scooters. Galleries are found all over downtown- too far for a walk to another and too short for a car ride.
Next time you want to go downtown to cruise, consider riding scooters.
About the Writer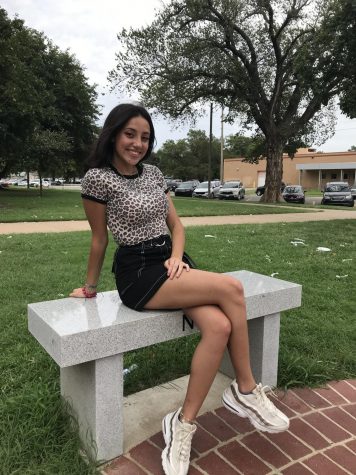 Tate Miller, Reporter
Tate Miller is a bright senior who has been with the media team since her freshman year. She enjoys gardening— especially since she started a plant business,...