What's Up With Cats?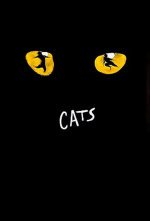 The buzz is that on December 20th this year, Cats is hitting the big screen. Cats is a story of a tribe of cats called the Jellicles that face a series of difficult life-altering decisions one fateful night. This film is directed by Tom Hopper. This will be the second musical film he has directed- the 2012 version of Les Miserables was his first. The filming began December 2018 and ended April 2019.
The movie has a star studded cast, with Jennifer Hudson, Taylor Swift, James Corden, Judi Dench, Jason Derulo, Idris Elba, Ian McKellen, Rebel Wilson, and is introducing Francesca Hayward. The design of each cat character was achieved through motion capture. Tony winner Andy Blankenbuehler is attached to the film as choreographer.
With any major film there, are going to be controversies. With Cats, the main controversy is that the lead, Francesca Hayward, is being whitewashed. Francesca is a woman of color but her cat is white, causing outrage to spark, accusing the film of whitewashing and being racist. The cats name is Victoria The White and critics say that the name didn't have to be taken literally.
When the trailer was released people called the dancing cats "cursed" and "nightmarish."
Madison Daigneault, a junior at North, thinks she is going to see the movie, but she doesn't really know yet. She hasn't heard about the controversies surrounding the movie, but she said that it is typical of Hollywood to be accused of whitewashing. "It looks like a joke, like they're trying to pull it off as a comedy when the show isn't even a comedy," Madison said.