Meet Mr. Sinclair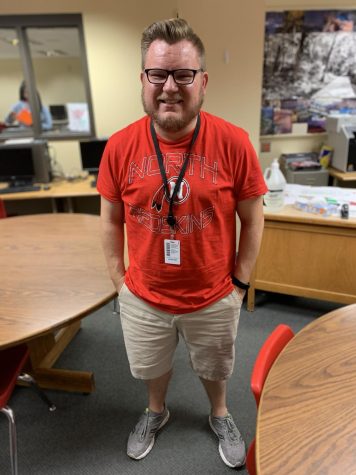 Wichita North High Media said goodbye to long time advisor Gaye Coburn after her 37 year run at the school as she retired following the end of the 2018-2019 school year. Advisor Christopher Sinclair stepped into the position after North hired him. Though this will be his seventh year teaching—three years in Atchinson, Kansas, his hometown, and three years in Kansas City—there has been no place he has worked quite like North.
Sinclair says that North is similar to his past schools in terms of the diversity, one of them having been an international boarding school, but he had left because he was seeking change. Looking at student bodies of less than 300 students, it was time for something new.
Beginning his first year at a public school had him concerned about establishing a sense of respect in the students for him, but the worry about it had turned out be unfounded, as he states that the North students have been the most well behaved he has has so far.
Sinclair said his main reason for choosing the job was also North's most individualizing factor: the tradition. He looks forward to hall marches, pep assemblies, and all of the specific things that make the school unique, especially because had heard that we had the loudest pep assemblies even when he lived in Kansas City. Sinclair has plans to cater this year's yearbook to the student body by learning more about the school.
Outside of work, he enjoys listening to a Breaking Benjamin and Jon Bellion. Three words he would use to describe himself would be: compassionate, determined, and a goober. He is also the owner of a wonderful cat, Violet.
About the Writer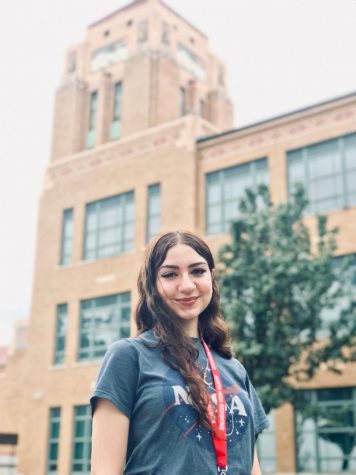 Kenda Farhat, Reporter
Kenda is an ambitious senior who plans to attend college though her major is undecided. Her interests are art, writing, literature, film and keeping up...