Shhh! It's the quiet zone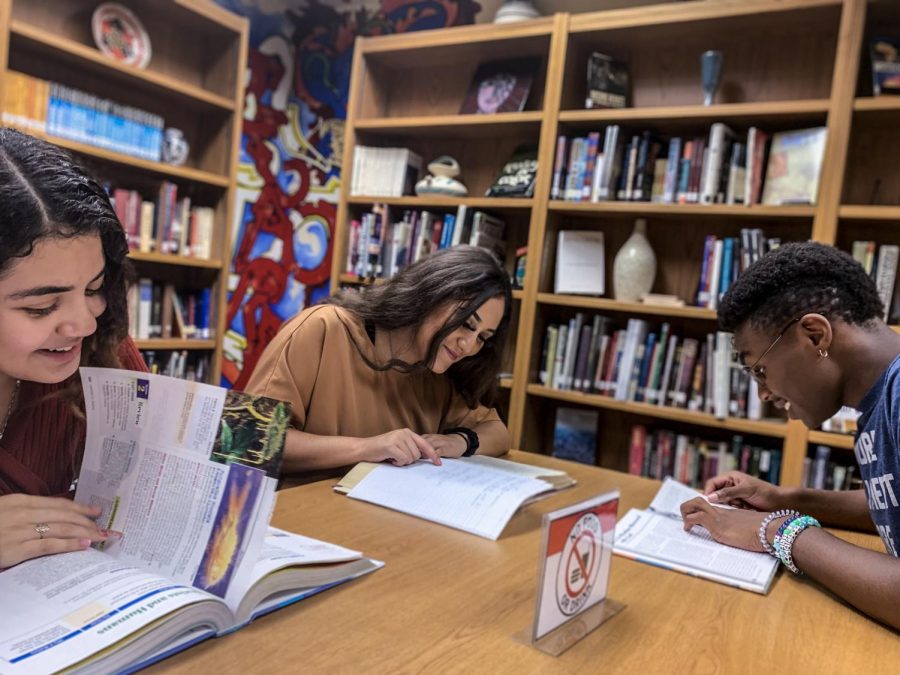 Karla Cardenas Pasten, Reporter
August 23, 2019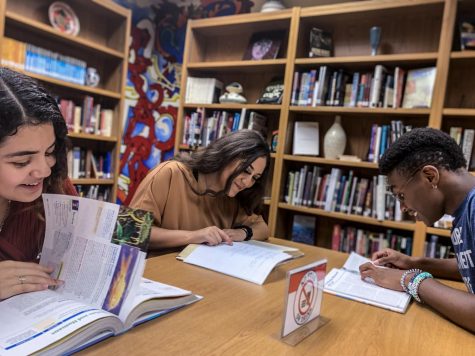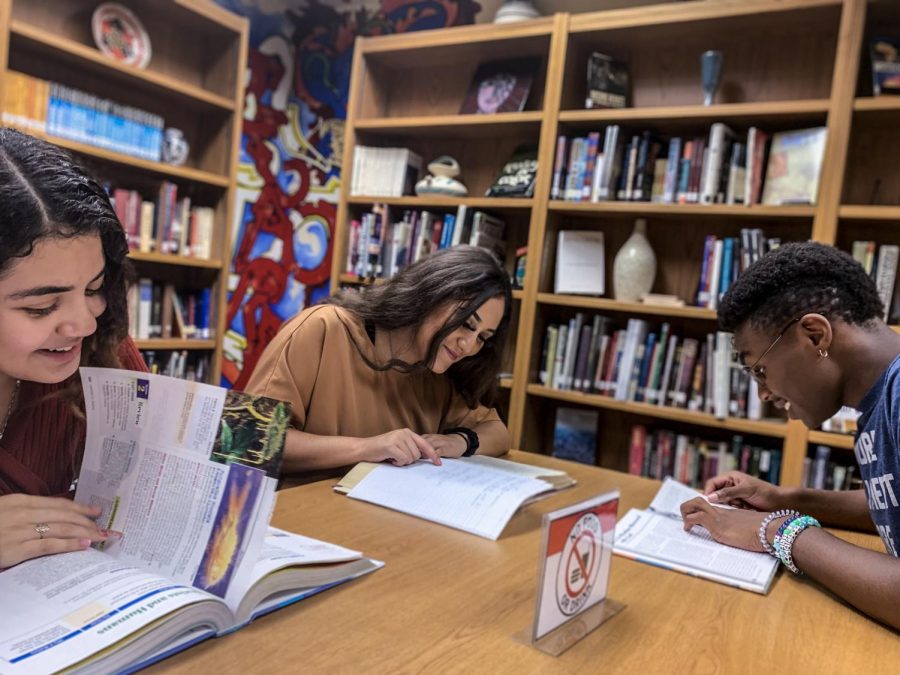 Every new school year is loaded with countless expectations. Some students may hope the cafeteria food actually tastes like food while others may hope that teachers don't kill their social lives by handing out homework for the weekend. Some expectations simply can't be met, but peace and quiet aren't one of them. 
Quiet Zone, a scheduled time for students to study and focus on academic assignments during lunchtime, has been introduced and implemented by the administration and the school building committee for all Tuesday's and Thursday's. It was created in order to allow students to have a quiet space to focus on getting their school work done. In addition to this regulation, they have also decided to require all students to be seated and maintain a normal voice level every day during lunchtime at the library. 
While some teachers believe it'll take a lot of effort to fully implement this new regulation, others state that in the long run, it'll be beneficial to all North High students.
"I think that implementing the quiet zone into our school library will definitely create a nice atmosphere for students who are serious about studying and getting their homework done. I also believe that it will help improve discipline issues and keep down the noise level(s). I was actually impressed by how well it went this Tuesday when I asked people to sit down and so forth, they did it," Chinese teacher Marcus Marshall said. 
"I personally believe that students at North need this quiet environment. I think that if students are aware of scheduled quiet times, it will help them have an organized routine when it comes to getting their work done," English teacher Janell McGuire said. 
Excited for the new change, some students voice their thoughts on the new change and how they think it'll benefit them. 
"I was actually there the first Tuesday that it was implemented. I've yet to see its full impact on how well it actually works and everything but as for the concept I'm really into that. I've always felt like the library area was a little too loud to be called a library so I would really like a change in pace and frequency in that regard. If this school is short on anything I would say it's quiet places to really focus on work, so I think that it's a step in the right direction for sure," Junior Finnegan Eichbauer said.
" I feel like this change will benefit us positively in the sense that we will be able to have time to focus on homework without having to worry about noise being a distraction. It might not guarantee us getting good grades, but it'll allow us to have time to further prepare for tests or quizzes as well as getting homework done," Senior Leydis Cabrera said.
However, there are students who doubt the change will last throughout the whole school year. 
 "I think that a library's silence is a rule to keep, but I don't think the quiet zone will last for long especially because the library has always been a major hangout for students during lunchtime," Junior Nanxi Hao said. 
Although for the moment it's debatable whether or not the quiet zone will last for the whole school year or actually benefit students, it's clear that it's a step forward for further change.