North High Traditions
Hang on for a minute...we're trying to find some more stories you might like.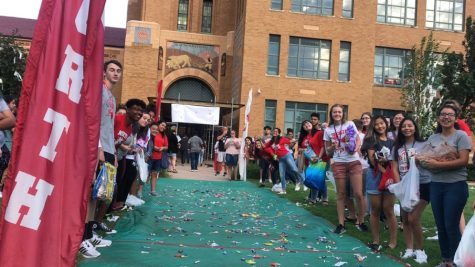 When North High opened in 1929, it had an enrollment of 800 students and 40 faculty members. Now in 2019, there is over 2,oo0 students and 125 faculty members.  Over the past years the students and staff here havedeveloped many events that are now part of the North High history and have become tradition among the students and staff.
Traditions including:
Pancake feed- pay $5 for an all you can eat pancake feast, hang out with friends and watch the parade that goes on to highlight all of the fall sports.
Gauntlet- The new senior class throws candy at the incoming freshman for that year.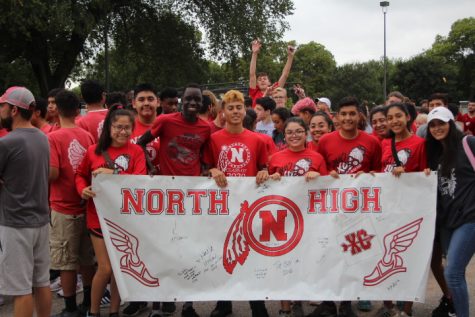 Senior TP-The new senior class toilet papers the school.
Waterfest- Happens once a year and includes activities like canoe races, fun carnival games, food sales, a parade, a car show and the announcement of Tower Royalty.
Tower Royalty- When teachers nominate two seniors who have accomplished a lot during there time here at North High.
Rent a Senior- Allows staff members to place a bid on seniors who choose to participate. The highest bidder wins that senior and gets to dress them or make them do whatever they like.
PowderPuff- A football game between senior girls and junior girls with the boys from both classes as the cheerleaders. This happens during fall homecoming week. Right after the game by the river bank, a bonfire is held to celebrate fall homecoming. During the bonfire, Mr.Redskin arrives in a canoe to light the bonfire!
Hall March- A hall march occurs every time a student qualifies and makes it to state. During the hall march, the school band marches along the halls with the cheerleaders, dance team, and the student (or students) who make state.
Last but not least, the North High pep assemblies:
Pep assemblies happen every season to present sports, homecoming and the senior pep assembly. During the pep assemblies there is spirit judges who judge on which class shows the most spirit. In the end the class who shows the most spirit wins the spirit stick and is the holder of it until the next pep assembly. There is also student volunteers who dress up in costumes and throw T-shirts out into the crowd, and there is a performance by the school band, the cheer team and the dance team.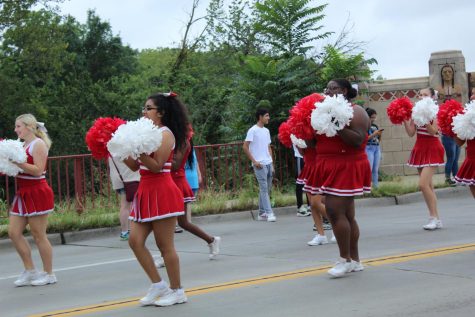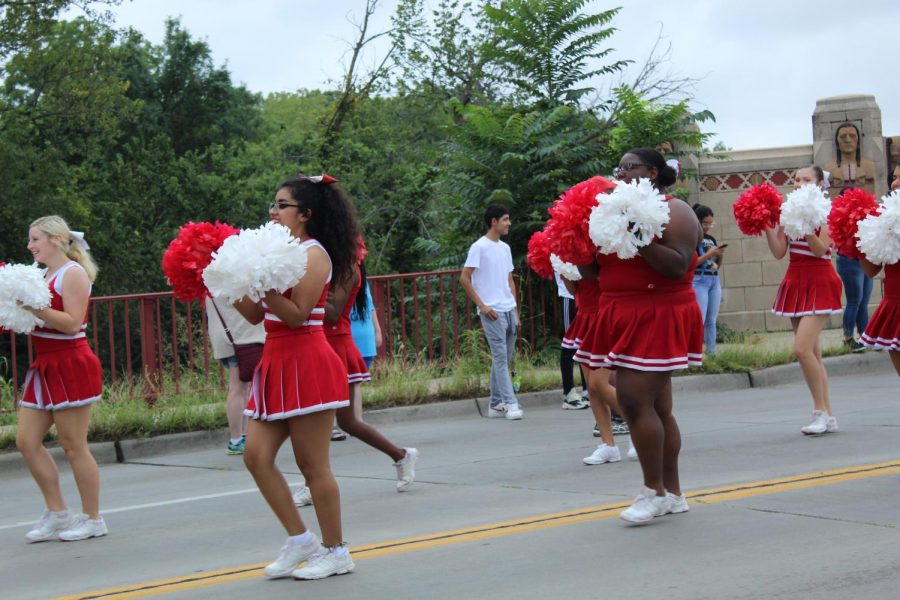 About the Writer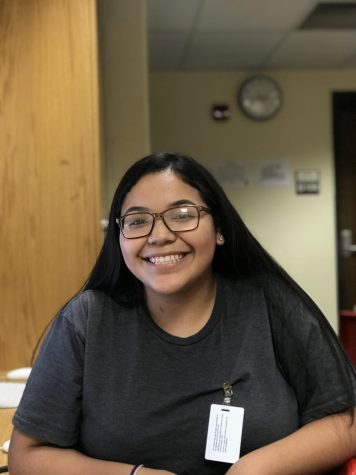 Alexa Almeda, Reporter
Alexa is a kind, outgoing, determined and hardworking sophomore who enjoys watching movies, TV, and crime documentaries. She is part of both the AVID and...