Life of a student teacher
In order to become a teacher, one must student teach successfully with a teacher assigned to them. Most teach in USD 259, however they can also teach at other districts in the area as well. Mrs. Randolph's student teacher, Mr. Steven Kretz, chose North as one of the top four schools that he wanted to student teach at. His professor decided the placement based on good fit, giving him his top school choice. At the start of the school year, only during the first semester, the student teacher only has to attend one class period. However, they have to attend all day during the second semester.
"I don't have a favorite class, each has their strengths and weaknesses. My favorite thing is that there isn't any bad classes. Each class is very entertaining in its own way," Kretz said.  He was randomly assigned to work with Mrs. Randolph, and has enjoyed it so far: "The benefit of teaching with Randolph is that we only have one plan because each class is a US History II course." He says that Juniors tend to be fun to teach because they are more mature but without the feeling of Senioritis. It is a good year, but most challenging in terms of the students. "Working with Mrs Randolph, I've gained the knowledge and ability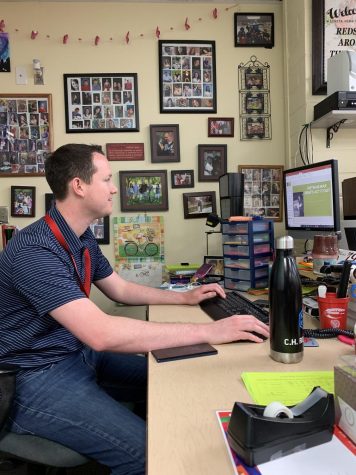 to work with a teacher who has been teaching at North for twenty years and builds a great relationship with students, which makes it much easier to teach efficiently," He continued, "A class where students are so comfortable with my placement teacher and we have been able to develop a quality, professional working environment makes the job much better."
Although he is not teaching it this semester, since the plan is based off United States history, his favorite subject is ancient history and he enjoys discussing the Roman Empire in detail, along with discussing current events and contemporary issues which allows in a lot of student engagement. After teaching at North for a little over a semester, he has decided his favorite thing about North is that most students are hardworking and focused, in addition to the community and the culture built around North, along with its rich history in the Wichita community.
About the Writer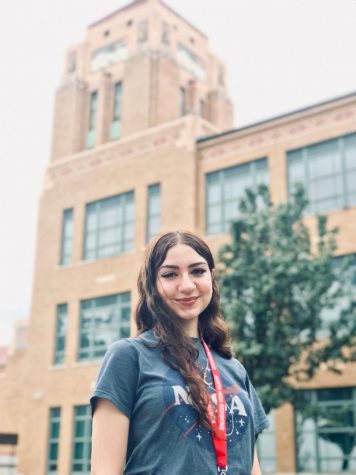 Kenda Farhat, Reporter
Kenda is an ambitious senior who plans to attend college though her major is undecided. Her interests are art, writing, literature, film and keeping up...