North holds annual Spring Blood Drive
March 4th was the start of North's annual Spring Blood Drive. This is an opportunity for students to donate blood and save a life. If students successfully donate three times within their high school career, they get a special cord at graduation, counting donations over the summer.
This year, 95 kids attempted to donate. However, many were deferred because of low iron. Ten kids started to donate, but experienced complications such as lack of protein, high blood pressure due to nerves, or passing out. The blood needs to be discarded if complications occur leading to a halt in the process of blood collection. The full amount needs to be collected. In total, 47 pints of blood were collected, in comparison to the regular 6o and above.
Students were eager to help other people out. Junior Yessica Gonzalez says it "felt better to donate and help people." She says she did not experience any sickness afterwards.
Flobotomist Jeffries said he enjoyed the company of North's students. "I love this school. The kids are clever and good people. They have plans and a future." He said it took 12 weeks of training to be able to help at the drives.
About the Writer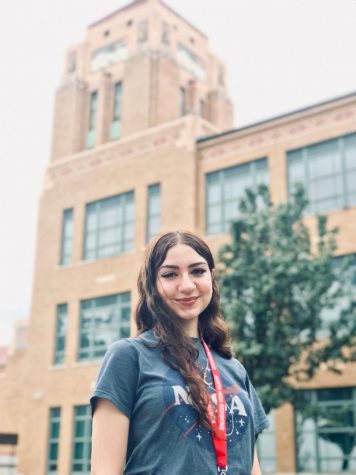 Kenda Farhat, Reporter
Kenda is an ambitious senior who plans to attend college though her major is undecided. Her interests are art, writing, literature, film and keeping up...