Metallica takes on Wichita
Hang on for a minute...we're trying to find some more stories you might like.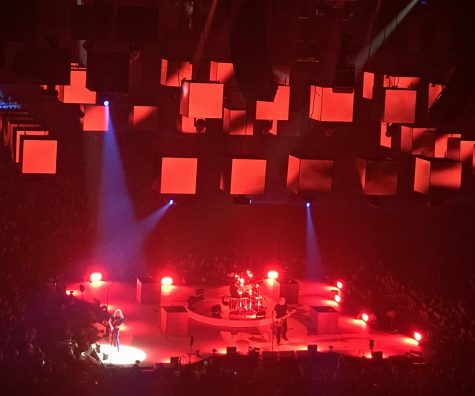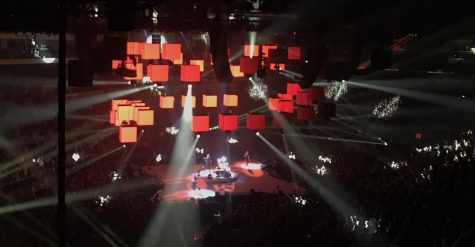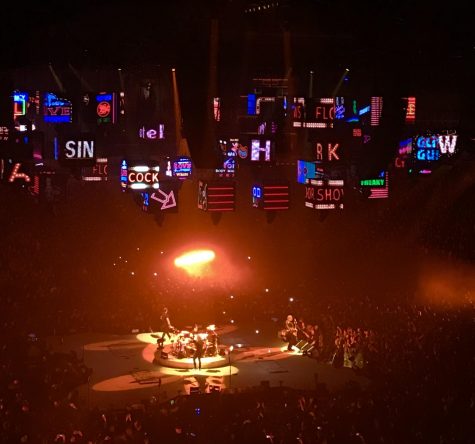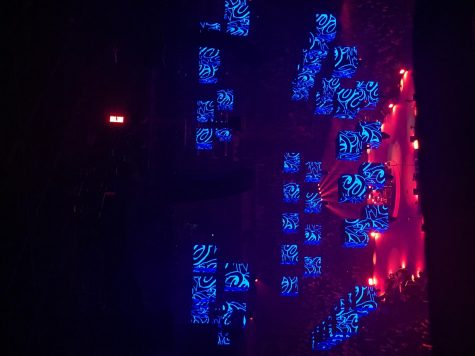 The anticipation, the jittery legs bouncing, sitting on the edge of your seat. The announcer says the words you've been waiting to hear all night, "and here comes Metallica." The area goes dark for brief second, immediately your body jumps to the beginning of Hardwired.
The anticipation building over the three hour wait, from when the doors open at 6 p.m. to the start of the show at 9:30.
The setting of the stage was in the middle of the area. There was no furthest seat in the arena. The drummer was in the middle of the stage, the drum set sitting on a spinning pedestal for all corners of the audience for see. The visuals of the concert were displayed on boxes moving up and down in sequence. Images fitting the song and keeping the audience head banging and alive to the color and the beat.
Wichita stayed loud and on their feet for the whole concert. The concert broke attendance records for Intrust Bank Arena.The concession lines stayed long and so did the bathroom lines, but that didn't keep the audience from singing along & tapping to the beat in line.
The closing song, the song every one loves and has heard either on the radio or at a football game, Enter Sandman. The whole arena sang along overpowering lead singer Lars vocals. Flames and fireworks ignited around the drum set. The crowd yells with joy and wave in the air rock horns. The florecent lights come on, Metallica runs off stage and the audience is left with ringing ears and tired voices.
The concert overall was an amazing experience, it's more than what you expect. The unity and overwhelming joy you feel standing amongst others who are there for the same reason as you is a fulfilling feeling you can't find anywhere else.
Setlist:
Hardwired
Atlas
Seek and Destroy
Never
Unforgiven
Dead
Creep
Bellz
Revenge
Whiplash
Memory
Moth
Sad but True
One
Puppets
Fight
Nothing
Sandman
About the Writer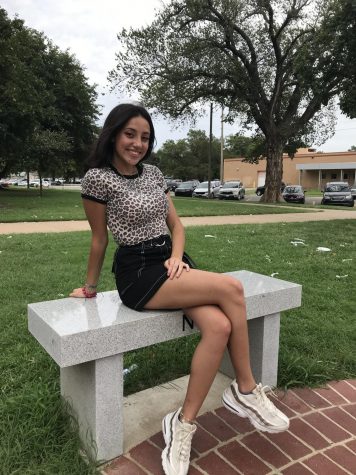 Tate Miller, Reporter
Tate Miller is a bright senior who has been with the media team since her freshman year. She enjoys gardening— especially since she started a plant business,...