Fralin-Moore one step away from nationals
Senior Cierra Fralin-Moore has won the first two round of the Poetry Out Loud competition.
Hang on for a minute...we're trying to find some more stories you might like.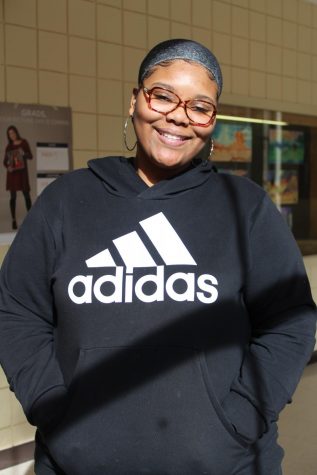 Poetry Out Loud contestant Senior Cierra Fralin-Moore has made it to the next round and is ready to take on competition at Salina South High on March 2nd.
Poetry Out Loud is a poetry recitation competition where students start off reciting poems in the classroom and gradually move up to the next stage. From the classroom students move on to competing with the whole school, then competing at state, regionals, then nationals in Washington D.C. "It's a great platform for people to get noticed..it's not broadcasted enough and there's so many good poets out there that not a lot of people know about until maybe a year or months later," Fralin-Moore said
Fralin-Moore had only recited her poems her sophomore and junior years in the classroom, but this year she took it to the next level competing with fellow classmates. She was nominated by classmates in her first hour in Ms. Tanner's class. After she passed the school stage, she competed at regionals at the Wichita State University Ulrich Museum of Art. After hard work competing at WSU, Fralin-Moore has been invited to compete at state at Salina South High on March 2nd where she will recite the same two poems and a new one which is undecided. She is the first student from North to reach this stage. If Fralin-Moore wins at regionals, she will get an all-expenses paid trip to Washington, D.C where if she wins she will get a cash reward. " It feels so surreal, it's crazy. I never would have thought i would have got this far," she said.
The two poems she recited were The Negro Speak of River by Langston Hughes and Four Glimpses of Night by Frank Marshall Davis, two African-American Poets. These poems are chosen, and can only be, from the Poetry Out Loud website. Although Fralin-Moore does not get the chance to share her personal poetry, she chooses poems written by African-American poets and the theme of nature. "I love anything that has to do with like nature. Something's just beautiful about it," Fralin-Moore said. With the two authors being African-American and having a theme she loves Fralin-Moore is able to evoke more emotion when reciting these poems.

About the Contributor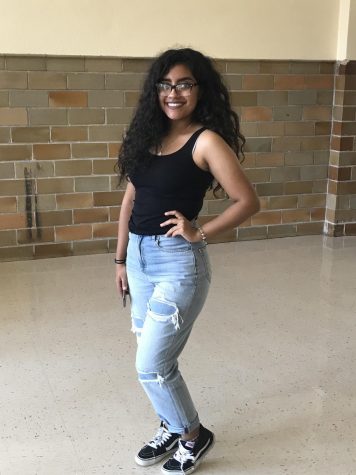 Jennifer Anima, Reporter
Jennifer,  a senior, describes herself as an outgoing and hardworking student. She has been in Journalism/Digital Media for three years. She participates...