A Star Is Born Movie Review
Hang on for a minute...we're trying to find some more stories you might like.
Bradley Cooper not only partly wrote, directed and acted in A Star Is Born but he sang in the movie. Cooper had always wanted to direct a movie but had procrastinated on the project until motivation hit him when he met Lady Gaga. The two met after Gaga's performance at a cancer fundraiser at her own home where they instantly clicked and sang with each other. Gaga says the only reason she agreed to act in the movie was the connection she had with Cooper.
The movie is a musical love story where a rock-star who has internal issues meets a normal city girl who has an amazing voice and has talent in writing music. If this sounds familiar you're right, the movie has been created multiple times from the original made in 1976 starring Barbra Streisand and Kris Kristofferson. The movie fantastically shows struggles with mental illness, struggles in success, and struggles in relationships. The movie is not only heartfelt but funny and shocking. Cooper, having many doubts, is extremely understandable because it was his first movie to direct and it was Gaga's first movie she ever acted in. What's most fascinating is the acting was incredible by both that it made the the movie seem and feel like real life.
The music of the movie is another shocking part of the film. Not only is the music incredible but the fact that the whole soundtrack is original gives the movie a unique feel. One of the most popular award winning songs is "Shallow" which sets off the whole theme of the movie at the beginning when one the main characters Ally sings it to the rock-star Jackson Maine in a grocery store parking lot. Every song shown in the movie was filmed live and not before hand. Since Gaga is already an iconic musician this sheds more light on her talent but it also reveals Cooper's hidden talent of being a singer and songwriter.
Although A Star Is Born may seem like another repeat, it is more than a remake of the 1976 film. It is moving and heartfelt as well as very relatable and raw. It sheds light on real life problems in a different more hidden way to the audience. The songs by themselves are iconic and breathtaking throughout the film. It simply just shows raw talent at its finest.

About the Writer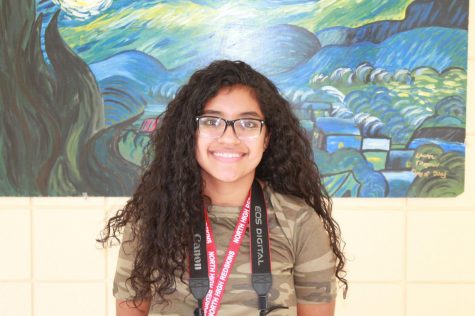 Jennifer Anima, Reporter
Jennifer is a veteran journalist at North High in her Junior year. Her favorite classes include both Journalism and English, disliking none of her classes....