Marvel Studios releases Avengers 4 trailer and premiere date
Hang on for a minute...we're trying to find some more stories you might like.
Marvel Studios released the trailer for their very anticipated 'Avengers 4' movie.
The title for the very anticipated 'Avengers 4′ dropped today its officially titled "Avengers: Endgame". The announcement comes 8 months after Avengers: Infinity War was released in April. The Marvel Cinematic Universe left off with the epic battle at the end of Infinity War where all of the Avengers, except for Hawkeye, were battling against Thanos. The Avengers' efforts to stop Thanos from wiping out half of the worlds population by using the Infinity Gauntlet ended up not being enough. Thanos SNAPPED his fingers, a bright light flashed, and many of the Avengers disintegrated.
At the end of Infinity War we saw Peter Parker/Spider-Man, Groot, Bucky Barnes/The Winter Soldier and Star Lord were killed. The trailer confirmed their deaths by including scenes of the remaining Avengers, Captain America, Black Widow, Hulk and Thor morning their deaths. 'Endgame' will follow the remaining Avengers as they attempt to reverse Thanos' snap and turn things back to the way they were.
The trailer is very suspenseful and is very capable of giving you the chills the second it starts. Eight hours after its release its been viewed over 21 million times on twitter and over 25 million times on Youtube. 'Avengers: Endgame' is set to be released on April 26th, 2019.

About the Writer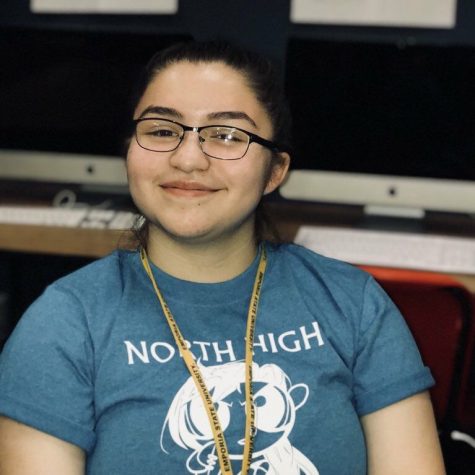 Rosalia Salazar, Reporter

Rosalia Salazar is an ambitious senior who is proud of her roots at North. She has been a part of the Journalism department for all four years,...