Bellion exceeds expectations with 'Glory Sound Prep'
Hang on for a minute...we're trying to find some more stories you might like.
American hip-hop and contemporary pop singer Jon Bellion released his sophomore album, 'Glory sound Prep' on November 9th through Capitol Records and Visionary Music Group.
The release comes almost two years after his debut album, 'The Human Condition', was released, opening for Twenty One Pilots on their 'Emotional Roadshow' tour and his own 3 part sold out tour for The Human Condition. Although he's only released two official studio albums, Bellion has been in the music scene for years, releasing three mix tapes independently before signing to Capitol Records. Bellion is also a Grammy award winning artist after having co-written Eminem and Rihanna's smash hit 'Monster' and having produced Jason Derulo's 'Trumpets'. He recently co-wrote and produced Christina Aguilara and Demi Lovato's "Fall In Line".
Bellion mixes hip-hop, pop, rap, R&B and soul into the 10-track journey that is Glory Sound Prep. His first single to be released for the album is also the first song on the official track list, "Conversations with my Wife', which serves as a sweet love song about his wife and how she stands above all else in his life. 'JT', another song on the album, serves as a sort of "flex record" as Jon would put it. He's explaining how he used to dream about his music taking him places and how he's actually made it. He collaborated with Travis Mendes, B. Keys, Mark Williams and legendary music producer Quincy Jones who has produced records for Michael Jackson and Frank Sinatra.
Before Jon released GSP, he sent out a teaser video to fans. It was an animated video depicting the orientation day for students at Glory Sound Prep, "Headmaster Stormzy" was welcoming students. The album really builds on the idea of teaching "students" about a "legendary student" that roamed the halls (Jon) and what he's created musically, to how the idea of being famous, or even becoming famous, is dangerous to your life.
Glory Sound Prep has a mixture of love songs, flex records, and songs about Jon and his family. This is a great album and artist to listen to if you're a fan of all music genres. Jon is one of those artists that can really go in any direction with his music and the final product that he creates is amazing. He really has a gift when it comes to making music. He really met his full potential with this album and, it's one of my favorite albums to have ever been released
Glory Sound Prep is available to stream on all music services: https://jonbellion.lnk.to/GlorySoundPrep
The Glory Sound Prep 2019 Summer tour has been announced and tickets are on sale now: http://jonbelliontour.com/

About the Writer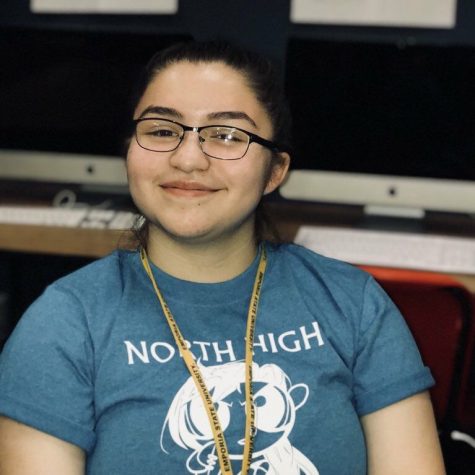 Rosalia Salazar, Reporter

Rosalia Salazar is an ambitious senior who is proud of her roots at North. She has been a part of the Journalism department for all four years,...