Bio-Med has successful showing at regional
Hang on for a minute...we're trying to find some more stories you might like.
Junior North High Bio-Med students competed on the Night @ the Lab competition that is sponsored by KU Medical Center. They took home 1st and 2nd place, advancing to State later after Thanksgiving.
Janet Rodriguez, Abby Luna, and Nidia Lazos placed first after presenting about effects of Chronic Bronchitis and Emphysema on the lungs. "At first our topic seemed boring, but the more we learned about it, the more interesting it became to us and we actually became passionate about it, by the end," Rodriguez said.
The students made connections with the COPD Foundation and the American Lung Association to obtain information on the assigned topic. With hard work and plenty of after school work, they were able to win. The group faced obstacles of pressure and anxiety, but "Once we got there, we felt okay and weren't so nervous," Lazos said.
Not only did North take home 1st, but they also successfully placed 2nd, as well. Second place winners Sadie Millard, Addie Edmondson, and Valeria Carrizalez presented about smoking ordinances and laws prevalence in the community. They took the approach of a schoolwide survey, asking teens if they have tried tobacco products and the effect of laws and ordinances when it comes to obtaining tobacco products with ease. The survey recieved over 1,500 responses, with 20.5% students having tried a Juul E-Cigarette and 30% of students knowing 2-3 people who have used the products.
The students successfully represented North High Bio-Med, and the 1st place winners will be at the State competition and could potentially be North High's first owners of the State Champions title.

About the Writers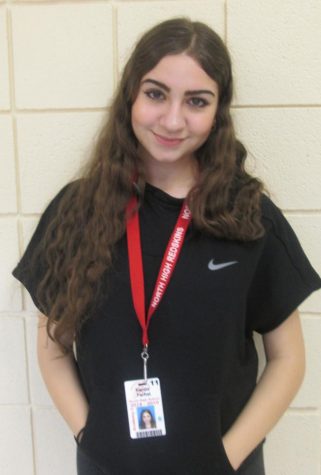 Kenda Farhat, Reporter


Kenda Farhat is an energetic junior who takes inspiration from music and those around her to create her own art. Brush strokes and poetry lines are...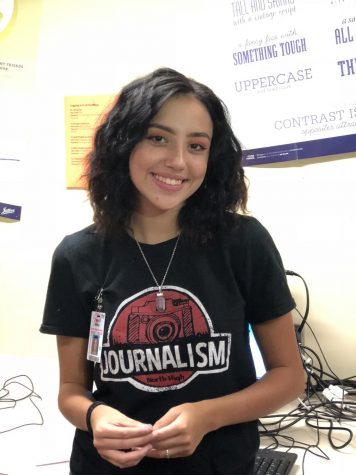 Tate Miller, Reporter
Tate Miller is a junior. Tate joined journalism because writing is her passion and she thought it would be a creative outlet. Before she was in YE she...