Soccer ends up and down season
For our Redskin soccer team the year ended early on Tuesday October 23rd when they lost against Campus 4-0. Head coach Curt Wullschleger explains that the team had plenty of positives and negatives this season. Although Wullschleger believes that the team dropped some important games through silly mistakes and bad luck, the team moved the ball and created great chances for some incredible goals. "We possesed the ball as good as anyone in the state," Wullschleger said. Next year, Wullschleger and other soccer staff will be attaining coaching licenses. Even though development of players the last few years has looked great they hope that the coaching licenses will extract more from each individual player . "I felt like we had a lot of JV players hungry to get to varsity and then when they got to varsity they got complacent and they said 'you know what, I'm happy with being on varsity,' and I don't think there's any one of us now that it's all over wouldn't want to go back and be a little bit hungrier with the opportunities that were presented to us," Wullschleger said.
Our soccer program still looks incredible for both C teams and our JV team who was 12-2-1 with 13 shutouts, 58 goals and got scored on only 3 times. With 80 plus players it makes it much more difficult to field 4 strong teams, according to Wullschleger. With this amount of players there is a bigger pool of players to choose from and gives each player more chances to develop. Compared to last season, our Varsity team scored 31 fewer goals. "We got different exposure, but we weren't as consistent as last year," Jesus Vitela, a senior varsity captain said. For the last three years, North has won regional titles but they tied for second this year for city league. "My goal when I first took over the program was to be the first team to win the City League and that will continue to be our goal until we achieve it and then it'll be the first team to defend it," Wullschleger said. With returning players next year hungry to play and newcomers there is no doubt the program will have a good outcome. "It was a great season for JV and playing Varsity was a good experience for me. Both JV and Varsity did their best," Andrew Nam, a freshman JV player said.
"I got to work with a lot of quality kids that are going to grow up to become great young men, and ultimately that's our true mission," Wullschleger said.
About the Writer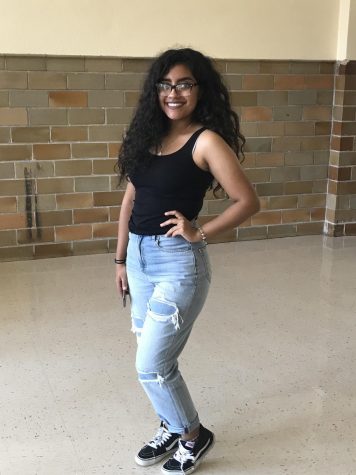 Jennifer Anima, Reporter
Jennifer,  a senior, describes herself as an outgoing and hardworking student. She has been in Journalism/Digital Media for three years. She participates...