Reality U an "eye opener" for sophomores
Hang on for a minute...we're trying to find some more stories you might like.
Every year North hosts a program called Reality U. Only sophomores participate. The premise of the program is that sophomores pretend that they are living the life as a 26 year old. Before they start, the students take a survey picking what they want to be when they are older. Students are allowed to pick if they want kids or if they are married. However, what they don't know is that their career and income is based on their current G.P.A. Students receive a paper with the career they picked as well as how much money they make and there credit score. Once they get their paper, students go around to all the stations the program has available for them. An example of a station is housing. This is where students discover how much home they can afford and how mortgages work. Each station is prepared to give students a real-life look into adulthood. Reality U partnered up with Gear Up this year. Gear up program is to help students prepare for college. The reason why they used the students GPA was to show how important doing well in school affects students' future.  "This was a real good experience," Sophomore Karla Cardenas said. "It's eye opening."
About the Writers
Carina Barron, Reporter
Seleste Montanez is excited to be a senior this year but then again she isn't ready to leave her friends yet. "I don't see my friends much out of school,"...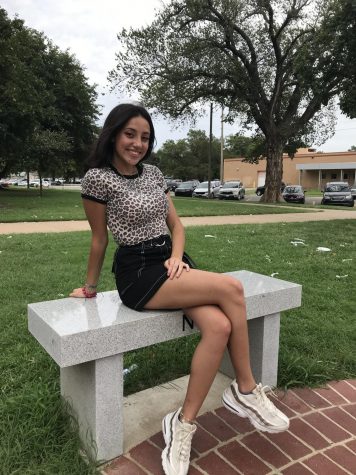 Tate Miller, Reporter
Tate Miller is a bright senior who has been with the media team since her freshman year. She enjoys gardening— especially since she started a plant business,...