Edmondson participates in state tournament for second consecutive year
Hang on for a minute...we're trying to find some more stories you might like.
On Tuesday, October 16th, Addie Edmondson participated in the Class 6A olf tournament for the second time . Her score was 101 and she placed 56th out of 91 competitors. " I could have done better, and I did better than last year which I'm happy with." Edmondson said  .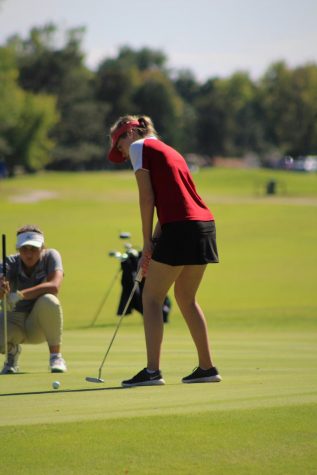 Edmondson is a Junior this year and has played since a little girl but officially joined the North team when she was a freshman and will continue to do so. The main reason Edmondson continues to play and try her hardest is not only the love for the game but her love for the school and being able to represent North well.
The hardest thing about being a state qualifier is the process and time taken out of the day ( even during the summer) to prepare for City and Regionals and to finally get to State. Addie is hoping to improve her swing during everyday practices at Sims Golf Course and is focused on keeping a positive mind while playing. "Golf is a mind game and if you're out of it mentally then you're not gonna play well. So you have to be prepared mentally and physically," Edmondson said. To some athletes, practice can be a dread, but to Addie it is what she looks forward to everyday.
Addie feels great about being a state qualifier again since last year she an extreme amount of fun and made new connections with different players. Maggie Duncan from Kapuan is one of big competition to Edmondson besides herself and doing better than last year. "I don't really wanna beat them it's just a lot of fun," she said. She has created many friendships within the North team and her competitors because while playing they have large amounts of time to get to know each other and have a good time.
When asked what she wanted to gain from state Edmondson simply replied with "Gain? I don't wanna gain anything just have a good time." Edmondson describes herself as a good individual worker, and being able to focus on herself is one of the reasons she loves the sport. The year so far has brought Addie ups and downs but her main focus this year is staying on top of things academically and staying focused.
"Honestly like I do it for the school. I really like North, I love North and the fact that I can represent it well makes me happy."
About the Contributors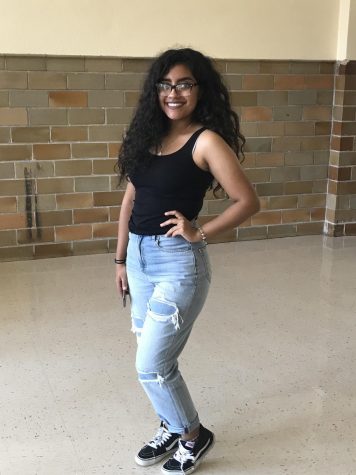 Jennifer Anima, Reporter
Jennifer,  a senior, describes herself as an outgoing and hardworking student. She has been in Journalism/Digital Media for three years. She participates...