JROTC Drill Team places at Northeast meet
Hang on for a minute...we're trying to find some more stories you might like.
North's JROTC Drill Team competed and placed at their first drill meet of the year at Northeast High School on Oct. 4.
Meets start off with the host school's Color Guard presenting the colors for the national anthem. After the anthem, the commanders at the meet call a command to have all the schools go back to their attention stand. The order of the schools who will march is announced to everyone and the meet begins. "Usually the meets are pretty quiet so each team can hear their commander," said Major Oziel Terrazas.
While schools perform, judges walk around and observe their performance and deduct points for heels of the feet being misaligned, members's eyes moving around, and other imperfections. North's drill team placed 1st overall and 1st in Armed Regulation. North's color guard placed 2nd overall and the unarmed color guard placed 1st.
Their next meet is next Thursday and the team is feeling optimistic about it. "I think we'll do pretty good, since we have all the movements down pretty well," said Terrazas. "It just all depends on the commanders being able to memorize the sequence until then."
About the Writer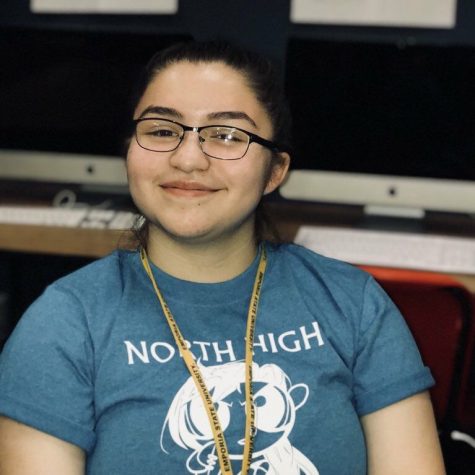 Rosalia Salazar, Reporter

Rosalia Salazar is an ambitious senior who is proud of her roots at North. She has been a part of the Journalism department for all four years,...