'New Amsterdam' opens with powerful pilot
Hang on for a minute...we're trying to find some more stories you might like.
NBC's new medical drama, 'New Amsterdam,' premiered on Tuesday night with a very powerful pilot episode.
The show follows Dr. Max Goodwin, the new medical director of New Amsterdam Hospital in New York. New Amsterdam is the oldest public hospital in the United States which means that patients do not need to have health care to seek medical help there. Ryan Eggold stars as Goodwin and his performance in the pilot was fantastic. His portrayal of a doctor was really believable and his character is very charismatic sympathetic.
At the beginning of the pilot, there had been a carbon monoxide leak at a United Nations gathering and most of those affected were sent to New Amsterdam so the hospital got even busier than usual. Also at the beginning of the episode, a patient showing signs of Ebola was admitted to the hospital and Dr. Bloom was leading his treatment.
As the episode progressed the patient got worse and Dr. Bloom was forced to enter his room without the proper uniform needed to treat possible Ebola patients. While rushing to treat him after he lost consciousness, she tore her glove and got infected.
As the episode progressed, so many problems kept popping up in the hospital. Unlike other medical dramas I've seen, the episode didn't just focus on one case, it focused on at least four different cases at once which made it even more interesting to watch.
New Amsterdam airs Tuesdays at 9 p.m. on NBC.
About the Writer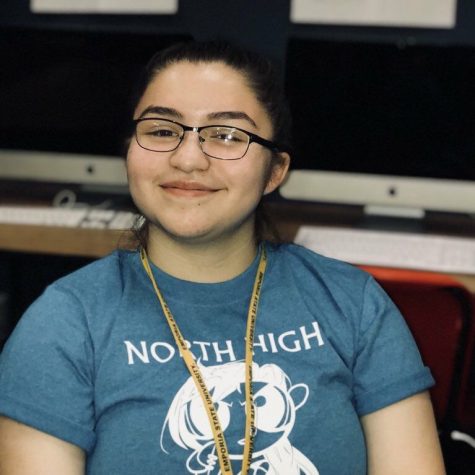 Rosalia Salazar, Reporter

Rosalia Salazar is an ambitious senior who is proud of her roots at North. She has been a part of the Journalism department for all four years,...