History Club holds first meeting
Hang on for a minute...we're trying to find some more stories you might like.
History Club held its first meeting of the year August 29 and discussed how to bring in new members. They also discussed their booth at Family Fiesta.
History Club started off its first meeting by welcoming its new club president, Jorge Chairez-Ollarzabal, and a new treasurer, Juan Ponce. As president, Ollarzabal created a new cabinet position: membership secretary. The two secrataries appointed were Luz Diaz-Parga and Stephanie Mendoza. Ollarzabal stressed that one of the big goals of the club is to bring in new members this year. "All of our members, except two or three, are seniors," Ollarzabal said. "We really need to hold membership drives this year to gain more members."
Another topic that the group discussed was Family Fiesta. This year the group will be selling ice cream from La Paleteria La Reina and also mangonadas. "I love the fact that we're selling ice cream from La Reina," club member Antonio Hernandez said. "I think we're going to attract a lot of customers to our booth and sell a lot of them."
This year president Ollarzabal guaranteed his club members that they would be going on at least two field trips this year. "Last year we couldn't schedule any trips," Ollarzabal said. "This year I hope the outcome will be very different."
About the Contributor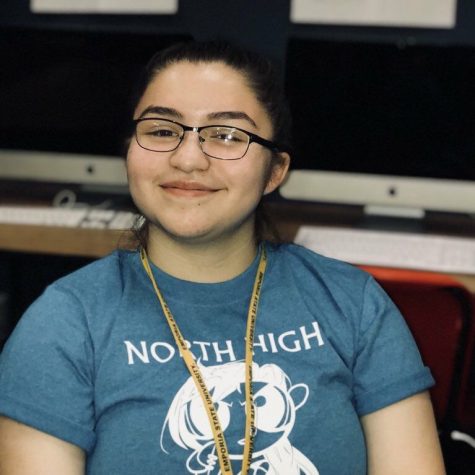 Rosalia Salazar, Reporter

Rosalia Salazar is an ambitious senior who is proud of her roots at North. She has been a part of the Journalism department for all four years,...