Love of Spanish inspired Garcia to teach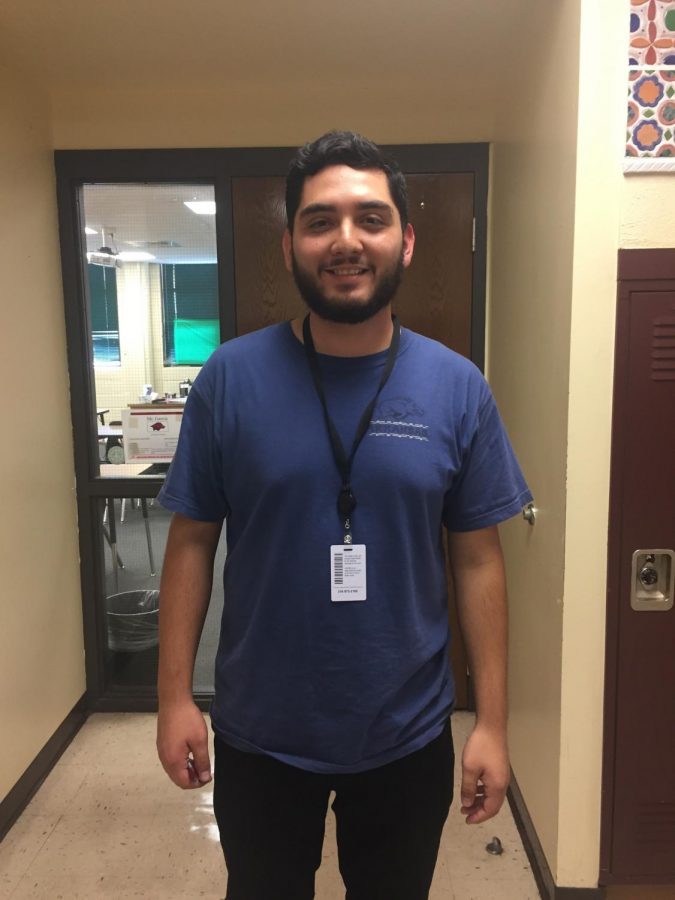 Ricardo Garcia is a new Spanish teacher at North. Garcia comes from Springfield, Arkansas but he is originally from in Reedley, California. He attended the University of Arkansas. "We're the Razorbacks," he said.
The reason why he chose North was because it was similar to the school he went to in high school. Ever since he came here all the teachers have been so nice to him and have been very helpful. He's basically like a freshman coming to a new school with people he doesn't know. He has no family here or any relatives here at North because he is also new to Wichita.
Garcia teaches spanish because he started in Spanish Native 1 in his own high school and from there he really enjoyed the spanish teachers. His own spanish teachers pushed him to be where he is right now.
The love of the language and culture is what also made him want to be a spanish teacher. One of his goals here at North is to get out in this school and the community and to meet as many people as he can and since it;s his first year here he wants to become a better teacher. His favorite thing is to listen to music.
"I might not be the best singer but I like music," Garcia said.