Two academies welcome new counselors
Hang on for a minute...we're trying to find some more stories you might like.
North welcomed two new academy counselors after Mrs. Glazier and Ms. Smith departed over the summer.
The new counselor for Academy 3 is Mr. Sabas. Last year he was completing a school counseling internship under Mr. Cottner when he found out there would be an open counselor position for this school year and he later applied. "I was encouraged to apply since I was eligible after completing my internship," Mr. Sabas said.
Mr. Sabas has also worked with the TRIO Talent Search program as a counselor for four years. He began his time there in 2014. As a TRIO counselor he worked with about 300 students during each school year, so he said the transition to high school counseling and meeting with a slightly larger group of kids won't be so different. "The increase in the number of students will be a challenge, but it is a challenge I welcome," Mr. Sabas said.
The second new academy counselor is in Academy 5, Ms. Vitolas. She's previously worked in various schools within USD 259, with exception of a high school. Until this past summer she had worked as a school counselor at John Marshall Middle School for five years.
Like Mr. Sabas, the most stressful task she's had to endure is helping students get their schedule changed at the beginning of the year. "We usually have lots of changes to make," Mrs. Vitolas said.
Overall, she is excited to build relationships with students and help them further their future goals. "I come from the same background as the majority of our North students- I can relate to their struggles, challenges and upbringings," she said. She believes every student is capable of excelling in life and being a productive member in society. "!Con esfuerzo y un poco de sacrificio todo es posible!"
About the Writer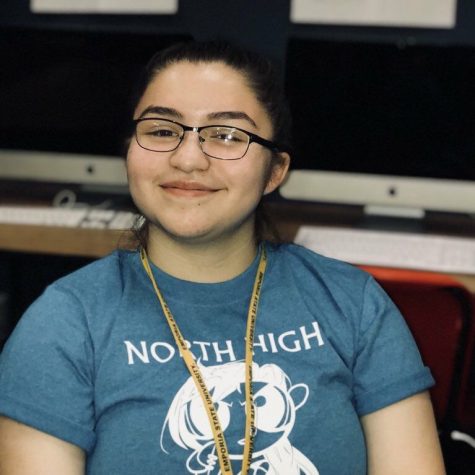 Rosalia Salazar, Reporter

Rosalia Salazar is an ambitious senior who is proud of her roots at North. She has been a part of the Journalism department for all four years,...