School district responds to walkouts 
Hang on for a minute...we're trying to find some more stories you might like.
Ever since a gunman shot and killed 17 students and injured many more at Marjory Stoneman Douglas High School in Parkland, FL, students began to express their outrage and concern about the issue of gun control.
After the shooting in Parkland, FL, students in Florida, Maryland, Arizona and Kentucky among others walked out of their classes to advocate for gun control. Since then, the idea of walkouts, protests and marches became a recurring idea among many students across the country. The students of Stoneman Douglas even began to organize their very own march in Washington D.C that is set to take place on March 24th.
After talks of walkouts began to spread around a Texas school district, the superintendent of the school district in Needville, TX released a statement threatening students who did walkout and protest, with a 3 day suspension. "Please be advised that the Needville ISD will not allow a student demonstration during school hours for any type of protest or awareness!!" superintendent Curtis Rhodes wrote. After his statement was released, it quickly garnered the attention of many students across the country.
Wichita Public Schools released their own statement regarding the walkouts that have been organized by students in the district that are sent to take place on March 14th. They understand the cause and encourage students to voice their opinions about the issue but they "can't support students leaving the building for a walkout demonstration." If students do walkout, schools will follow their tardy and unexcused absence policies. "Well we don't quite know if there will be any punishment worse than a detention because we're not going to treat this any different than we would a tardy," Principal Sherman Padgett said.
About the Writer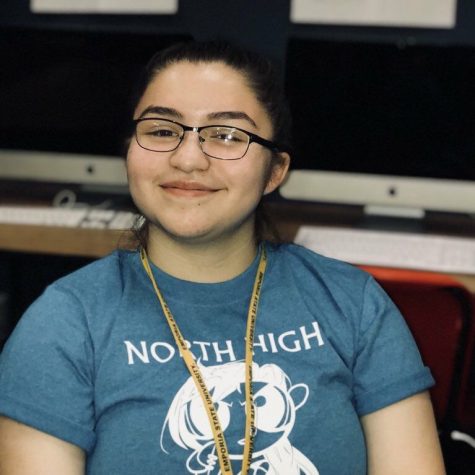 Rosalia Salazar, Reporter

Rosalia Salazar is an ambitious senior who is proud of her roots at North. She has been a part of the Journalism department for all four years,...