Coach Johnston Resigns
Hang on for a minute...we're trying to find some more stories you might like.
Former wrestling coach Jake Johnston announced last Thursday via his Twitter account (@WrestlingWNHS) that his "goals in life no longer include coaching high school wrestling." The news was later confirmed by our Athletic Director on his Twitter account (@CoachChurch) that Coach Johnston had in fact resigned to "pursue other goals in education."
The other roles in education for him involve being an administrator. "The goal is to become an assistant principal but until then I will keep teaching at North High," Johnston said.
"Wrestling is something I realized that I don't enjoy unless I do it 100%, and by 100% I mean dong things like getting kids to lift weights during the off-season or go to summer camp, and since I'm trying to be an administrator I realized that I haven't been giving 100% this past year," Johnston said.
Johnston said that he had originally planned to resign last year but he wanted to come back for this group of senior wrestlers,"They're all really great kids so I really wanted to come back and coach their last year."
"I think my favorite thing about coaching is just getting to know the kids. It's fun to know kids as far as being their teacher but being their coach is just a different type of relationship that I'll miss next year."
About the Writer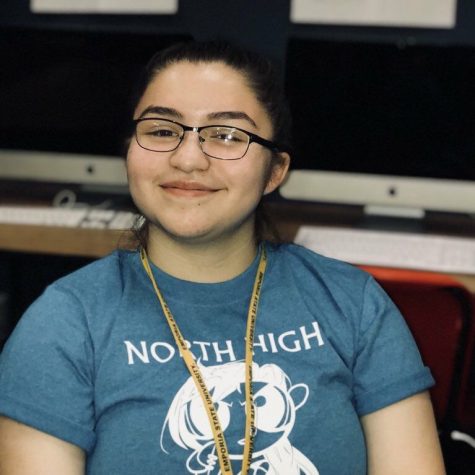 Rosalia Salazar, Reporter

Rosalia Salazar is an ambitious senior who is proud of her roots at North. She has been a part of the Journalism department for all four years,...