City League Wrestling Results
The GWAL City League Wrestling Tournament took place in the main and traditional gyms here at North from 9am to 4pm on Saturday.
It was a tough competition for our Varsity wrestlers, Issac Doell and Bryan Roberts could not wrestle and are done for the rest of the season due to injuries . Doell is out with a torn ACL and Roberts is out with a shoulder injury. "We knew it was going to be a little more tougher. It really was out of our control, not having them in the tournament made it really hard to score points," said Coach Johnston. Although Doell and Roberts were out, Jaylan Howard took home a medal in the 220 weight class.
In JV, Alejandro Juarez won his bracket. "He wasn't even a first string JV s to see him win his bracket was really great," Johnston said.
Our Varsity wrestlers will compete in Regionals this weekend in Hutchinson on Friday and Saturday and the top performers will compete in the State competition.
About the Writer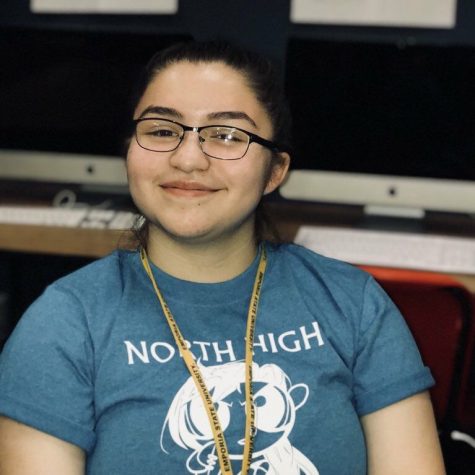 Rosalia Salazar, Reporter

Rosalia Salazar is an ambitious senior who is proud of her roots at North. She has been a part of the Journalism department for all four years,...