Food for Fines
Hang on for a minute...we're trying to find some more stories you might like.
The library has paired up with the Turkey Drive, giving students a chance to erase their library fines for a good cause called Food for Fines.
Student have the opportunity to bring as many cans and non-perishable items as they desire instead of paying their library fine for overdue books. Since the library has started this project they have received about 50 cans and nonperishable items from about 30 different students.
"We saw the need for people to have food, and we decided that would be good way to kill two birds with one stone," said library clerk Janet Richardson.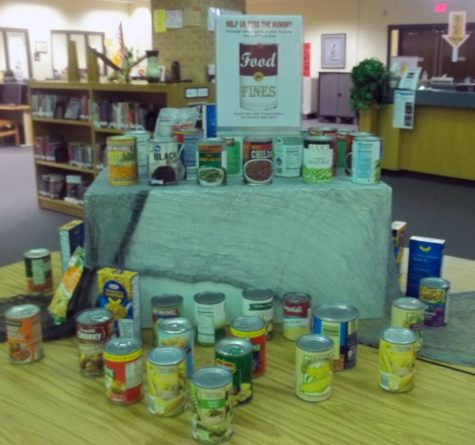 chardson. Food for Fines ends November 17 on the Thursday before Thanksgiving Day.