North Redskins fail to contain Titans' athleticism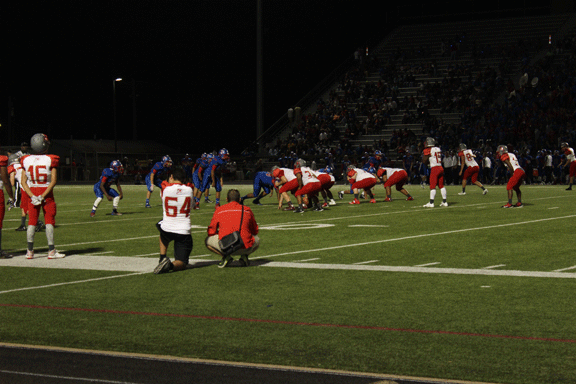 Hang on for a minute...we're trying to find some more stories you might like.
New year means new opportunities. However, North squandered it's first chance and lost 61-0 against South.
North  quarterback Darius Russell had high hopes for the outcome of the game, he expected the complete opposite.
"We are going in with better strategies and better communication skills." Russell said
Russell mentioned that the team as a whole had better confidence and their timing was more precise. With better confidence and communication the team and fans expected a brighter outcome.
North's head football coach, Joe Belden stated he had a group of very competitive young men.
"These boys are ready, they are not afraid to hit or afraid of being hit," Belden said.
Belden mentioned he had a strong group of returners. Returners including 4 seniors Jaylan Howard, Axel Jimenez, Takowa Jenkins and Brigham Shockley.
"So far they're having a good time and working hard. They're ready to show the results on Friday," Assistant Coach Quinten Burgess said.
Burgess also mentioned that he was"living the dream" by being able to have the opportunity to coach this team.
The Redskins have the opportunity to redeem themselves tonight at 7 p.m. against the East High Aces at South High School.