Breakfast at North
North kickoffs fall sports with their annual Pancake Feed
Hang on for a minute...we're trying to find some more stories you might like.
People from the Wichita community gathered at North High on August 27th, 2016 for North High's annual Pancake Feed.
Students, Staff, and Wichita residents gathered in the North High cafeteria to eat all types of breakfast items, including Pancakes. After the pancakes, attendees were treated to the music of our North High band and then introduced to our fall sports teams. Football, Cross Country, Women's Tennis and Men's Soccer were among some of the teams introduced.
Inside the cafeteria tables were full of hungry Students and Wichita residents eating Pancakes, conversing and having fun. Some attendees have been attending our Pancake Feed for a long time, "We've been attending on and off since we've lived here which is 25 years. We try to get here every year. We live in central Riverside and these are our kids, so we want to support our kids." said a Pancake Feed attendee.
Everyone knows that North's events rack up a lot of attendants and our Pancake Feed is no different. "The Pancake Feed and our Chili Feed that takes place in the winter are our most popular and attended events." said a North High Booster Club member. "We usually try to budget for about 1000 people to come for the Pancake Feed so I would say around that amount attends every year.."
After the pancakes, the band, cheerleaders and dance team kicked off the traditional parade that ended in front of the traditional gym. Unlike past years, this year the parade did not start from Minisa Park. This year it started outside of the cafeteria and ended in front of the traditional gym. It was set up that way because the band was chosen to lead Nico Hernandez in his celebration parade that started after the Pancake Feed, so the band had to leave right after the team introductions started. The band played the traditional War Cry and other iconic tunes and the Cheerleaders and Dancers danced along.  Overall it was a very successful feed.

About the Contributors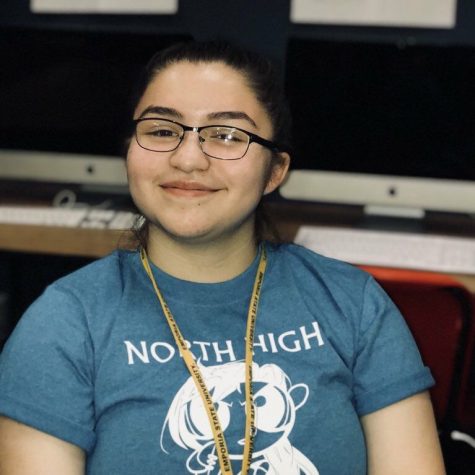 Rosalia Salazar, Reporter

Rosalia Salazar is an ambitious senior who is proud of her roots at North. She has been a part of the Journalism department for all four years,...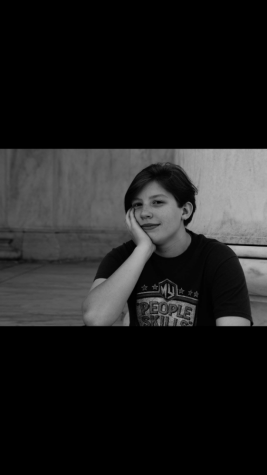 Chloe Goerzen, Reporter
Chloe has been a participant in Journalism for 3 years straight. Goerzen, an outgoing student with goals to pass all her classes with B's or higher,...