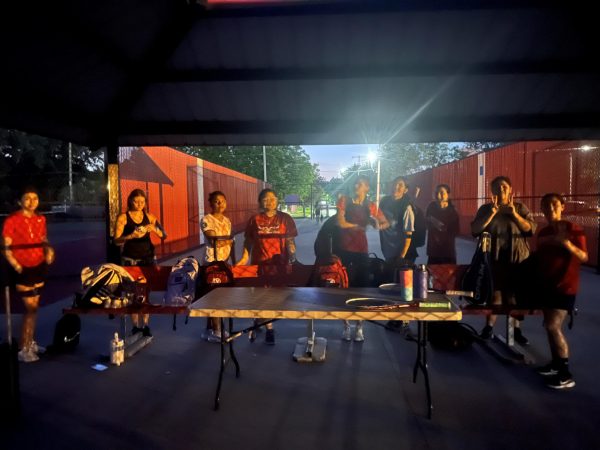 The second week of school for the North athletic teams has been anything but normal. Usually, the teams go outside or inside for practice after school but the extreme temperatures had teams forcefully changing their practice schedule.
Heat indexes have routinely been more than 105 degrees.
Football, cross country, volleyball, and tennis teams have had to schedule practices in the early mornings before school around 5: 30 to 7: 00a.m, but other teams like soccer have changed theirs to later in the afternoon around 7:30 p.m. to 9:00 p.m..
Head football coach Mitch Kucera said, "It's a better safe zone time to be in pads in Football practice and it helps the players get to school earlier."
Some of the athletic players love and hate the early practices in the mornings. One of the volleyball players, Andrea Hernandez says "I love the early morning practices because we get the gym all to ourselves and it eliminates the afternoon practice which helps us players to get more time in finishing homework, which is a really big benefit for us."
The heat after this second week of school for North high school Redhawk's is supposedly to decrease in temperature levels and hopefully get all the athletic teams that play outside and inside back to their regular schedule time. "As long as the weather is good next week, we will go back to the same schedule," Kucera said.