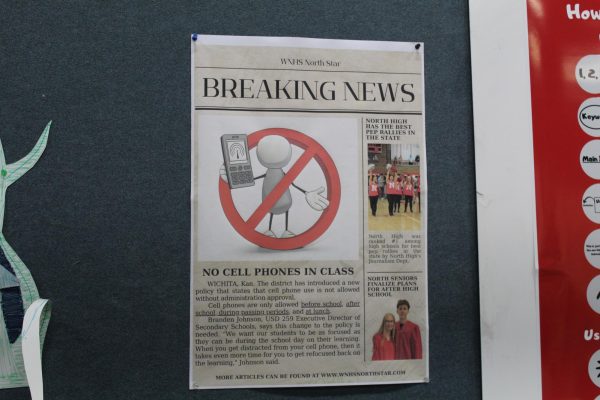 For the last five years, North High's test scores have declined in the ACT, KELPA, Math and English scores. Some reasons for the decline include: covid, lack of attention span, cell phones and distractions.
USD 259 board members put in place a cell phone policy to hopefully help increase the scores by creating the no cell phone in class policy.
Head principal Kristina Murray said about the scores, "It makes me sad. I want kids to be successful I know that reading and math skills are support important getting a job, going to college for preparation for a career."
There are many factors going into the scores that may be a reason affecting them.
"I think it's a combination of things; there's not as much reading going on at home as we get into the digital age," Murray said. "I think if your using technology for the right reasons but a lot of students and not just students people are using technology for social media and watching videos and making videos."
Murray's hope for the phone policy is that students in class will be more focused on the lessons, listening to the teacher and focused on the work when not being distracted by cell phones and to bring up the graduation rates for the near future.