Who is Alexa Flores?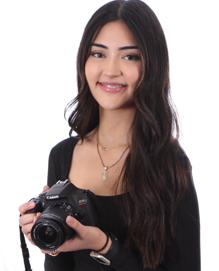 Alexa is a junior involved in AVID and Digital Media Photography. Along with her academic life, she also has her own business on the side and works a part-time job.
She has a small bouquet business that she started in May of 2022. She has come a long way since then. Her prices are reasonable for the quality and quantity of her work.
Alexa is thinking about going into the photography field once she graduates. "I love taking pictures and editing them, it's something that I would enjoy as my job and learning more about."
She hopes to be more involved in school next year and in dance.