Girls golf hoping to ride last year's momentum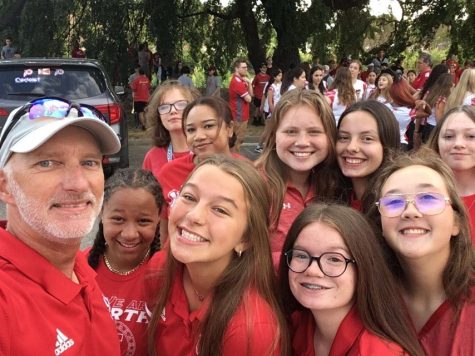 The upcoming season for the North girls golf team is officially on the way. They will be heading to their first city league tournament on Monday, August the 29th.
After last years stellar season, the girls ended on a high note, with two of the them reaching state. That left coach Baxter feeling proud saying "it couldn't ended any better." Which left him excited for this years season.
In his words he believes that "This group has the ability to try and get a team score under 400," Baxter said, which is something that in all his years of coaching he's never done. As a starting focus point this year, the group of girls is focusing on individual goals.
Senior Lauren Busch expressed what she hopes improves for the team this upcoming season, "I hope we become a team that exceeds others expectations." She also shared her hopes for this years seniors on the team, "I hope we can end on a high note and enjoy our last time together as a team."
Senior Giavanna Tomlinson spoke about the hardest thing going into the season, "All of the season is hard, but the beginning is tough since you have to get back into rhythm." She also shared her own personal goal for this season, " I really want to work on my drives and iron shots."
Coach Baxter is very excited for not only this season, but also for the girls because he says they can be really well this season.