Katie Blessman: Multi-Sport Athlete
Katie Blessman is a plays three-sport athlete at North and outside of North she plays basketball, volleyball, and she also runs track. "Track and basketball are my two favorite sports and it would be hard to just choose one!" Katie said.
Katie says she fell in love with the competition track brings, she has been running track since middle school this year it would make it her fifth year running track. Last year her events consisted of the 100m hurdles, 4×1 relay, 300m hurdles, and hurdles. This year her events were changed "This year I am only doing javelin due to some injuries." says Katie.
"My best moment was definitely when I threw further then all three boys on the team," Katie said.. Last year Katie was only 8 feet away from making it to state for javelin and this year she says she's for sure making it to state!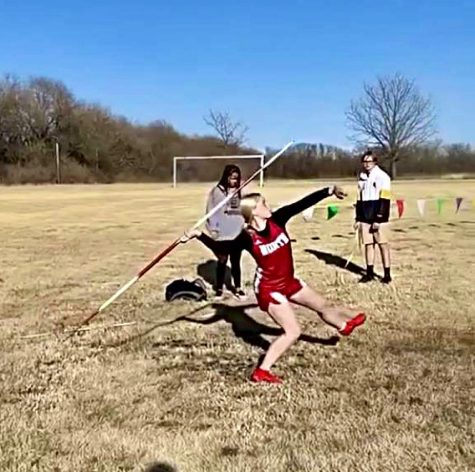 Katie enjoys how  everyone in the track team supports each other and how the team is just one big family supporting one another. "The thing I enjoy the most would be how we are all a team," Katie said.
One of the things Katie says she needs to improve in throwing is "I need to improve on my form when I'm throwing and when I follow through.".
Katie's next track meet is Friday, April 1st at Southwestern College for the Winfield varsity invitational track meet the throwing events start at 4:00 PM.