Garcia wins second straight wrestling state championship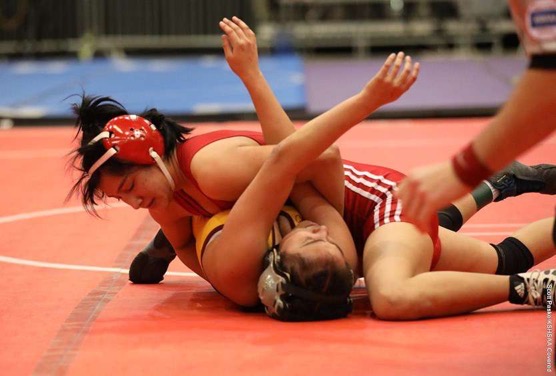 This year Larisa Garcia won her second wrestling state championship in the 109 girls weight class.  Last year, Garcia won her first state championship in the 101 weight class.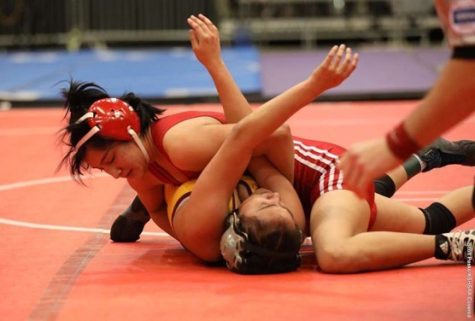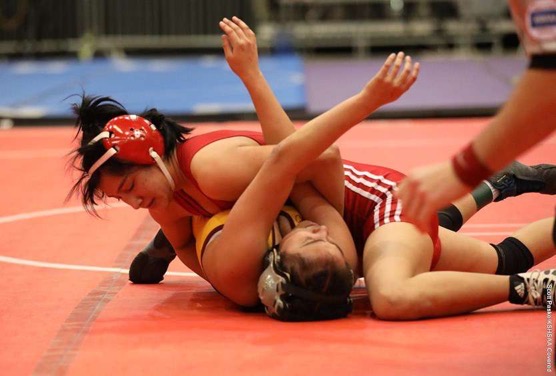 "My first thought after the won was 'I just beat Zimmerman' my second thought was 'I just  won state!'" Garcia said. Zimmerman is Sarah Zimmerman of Hays High School, who defeated Garcia at regionals.
Winning the state championship last year didn't feel so special to Garcia. She thought that it was just luck because it had been so easy. This year with moving up a weight class she finally saw real competition. "I had two girls that were just as strong and just as tough as I was. Each time that I wrestled them I was cautious and a little nervous," she said. When winning her final match against Zimmerman, Garcia said it felt incredible to her especially because the opponent had pinned her two times before, both in the first period of the match.
There was no pressure on Garcia to go to state again this year. Coach Burgess told the team that state was just like any other tournament. The only pressure she had was what she put on herself.
Leading u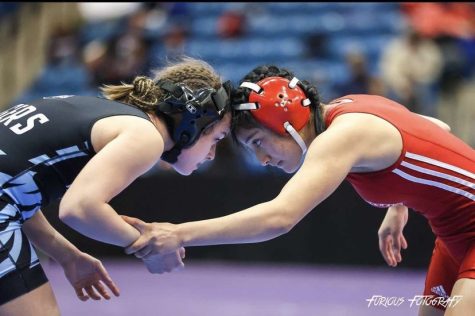 p to state, "practices became short which meant less time to play around. The conditioning was short but intense and really prepared me for tougher matchups," Garcia said. Every hour that Garcia practiced was taken more seriously knowing that state was just around the corner.
Larisa was waiting for the matches to end before her final state match. So she was waiting for it to end before she could go and wrestle. "All I was thinking was 'it's just six minutes of all the work I've put in.' I was ready to give it my all. I was also thinking about what I would do in the case that I lost."
In the final seconds of the match, Garcia pinned her opponent and won the state championship.