Isabella Hernandez North High Varsity Tennis Player
Isabella Hernandez joined the North High tennis team her junior year of high school. Isabella says "I joined the team because one of my friends suggested we should try out a new sport and tennis was one of the few we had interest in since we knew some of the previous players that recommended it to us."
"I love the challenges and competition that tennis comes with specially when you get to try different skills or learn from other schools." Says Isabella. She plans on being involved in tennis in college even if its not with her old teammates. Isabella was offered a tennis scholarship from Friends University but she does not plan on attending there.
Isabella says that the one thing she enjoyed the most in tennis was "that feeling once you made a difficult shot and manage to win it all even once your tired and feel like you have no energy left you give it your all making that last point count on the court."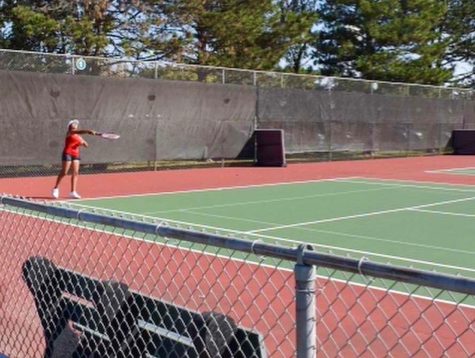 This was Isabella's comment when asked what skill she personally thinks she needs to improve the most in tennis "I can improve on my serves specially since I know I cannot depend in using my slow serves anymore and need to be able to spike the ball as I serve like a few of my teammates did."
Isabella's best moment on the court was during one of the matches at GWAL "My best moment on the court was when me and my partner Wendy were playing against South at one of the matches at GWAL and we didn't realize we were going against their last year state champions and ended up winning that game and actually had fun with it and supported our teammates during our breaks" says Isabella.
Both Isabella and her parents were very involved with the North High girls tennis team this year. Isabella's parents would bring a cooler full with cold drinks to every practice for all the girls. Sometimes her dad would even help run practice when coach would have an emergency or even on his free time when there was no practice he would come out to the courts and coach the girls that wanted a little extra practice. Isabella's parents were a big support system to the girls tennis team.