Who is Richard Shields?
Richard Shields is North High's, 4th states ranked, undefeated 113 wrestling champion.
What made you want to wrestle and when did you start wrestling?
"I used to do Brazilliann Jujitzu, then it got canceled, so we just wanted something to do and my brother was already wrestling so we just went to the North's Kids Club. I started wrestling in 7th grade and then started freshman year for high school."
How long have you been in your current weight class?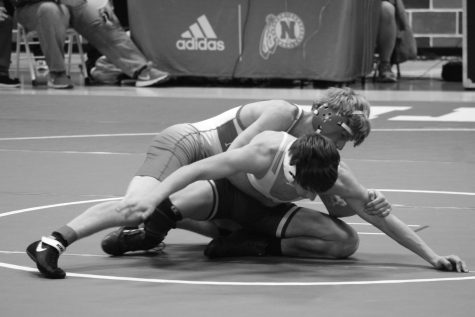 "For the last three years."
Do you do anything outside of school to help with wrestling?
"I don't eat a lot and I lose a lot of weight."
What advice would you give people who want to wrestle?
"Just keep practicing and keep your head up and just keep going and put in the work."
How does it feel to be undefeated in weight class 113?
"It feels good but I haven't wrestled anyone good yet. I'm waiting for regionals since they have good competition."