Girls Tennis lose to East
After a solid win against West, the girls tennis team fell 7-2 against East last week.
"It was a good game, I think it was cool game but they need better sportsmanship and we could've also done better" says Jimena from the North tennis team. Due to the heat the girls from both JV and varsity only played an eight game pro set and varsity played a short deuce as well,  this made the game a lot more competitive.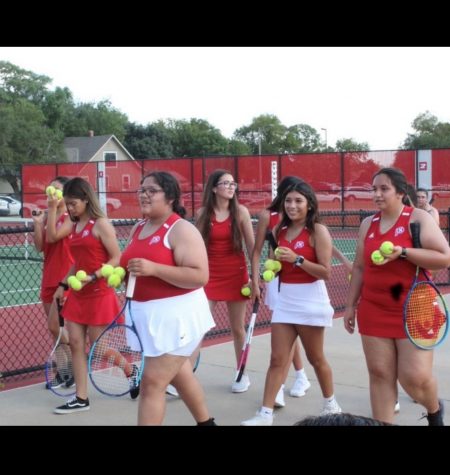 " I think the players themselves are nice, but once they're competing they'll do anything to win even if they aren't showing any sportsmanship" says Wendy E from the North high tennis team. The players had a few issues with each other not showing sportsmanship. Both coaches from both East and North worked as a team and took action. They talked to the players to settle down the issues and continued the game.
" I personally enjoyed playing against East it was a hard game but I learned a few tricks from the girl I played against" says Isabella from the North high tennis team.
It was a match for the books. The girls enjoyed playing and learning from their opponents.