Covid Regulations for Prom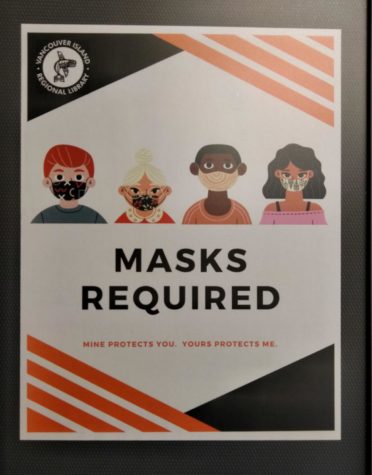 The upcoming prom here at North High, as with everything this year, is going to look a lot different than dances prior. Whilst steps have been made districtwide to return to normalcy, it will still be very apparent at this year's prom that the present is anything but normal.
In order to keep students and staff safe and still able to have fun there are several regulations in place to slow the spread of Coronavirus.
Masks will be mandatory at the Prom, (so make sure you've got one that matches your outfit). Door handles will be sanitized and there will be sanitation tables available throughout the gym to insure proper cleanliness. Seating at the dance will be limited to four people to a table at a time.
Staff will do their best to keep students socially distanced, enforcing this through general announcements made via microphone. The photo booths that have been at dances before will still be available for use. There will also be safely wrapped snack for students to munch on when attending.
It will definitely be a unique experience but I, and I'm sure many of you are as well, am looking forward to the Prom.
Tickets for the Prom, which will be hosted May 8th, are available now for purchase online at MyPaymentPlus and in person soon.