My Driving Journey
Driving is my biggest fear. Ever since I was little I have been terrified of crashing or being pulled over. Thankfully, I never experienced being in a car crash my whole life. When I was younger had it all planned out; I would take the bus and bike to where I'd need to go.
I tried to avoid getting my permit as long as I could, but finally decided I had to grow up and take the test. I only took two weeks to study and decided it was good enough. I took the test missing the first five questions and feeling so bummed out I end up with 16/25. I was getting ready to thank the nice worker and they said I could take it once more. I was hesitant, but I decided to give it another shot. I ended up passing with 22/25 which was such a relief for me. (I do recommend studying more than I did.)
I got my permit in February but have put off learning to drive for two months. Not only am I scared of getting pulled over I'm also terrified of hitting a car while trying to park, and also the highway in general . I'm trying to keep a positive attitude and remain calm.
Everyone has their own unique experiences and I wish the best of luck to all.
About the Writer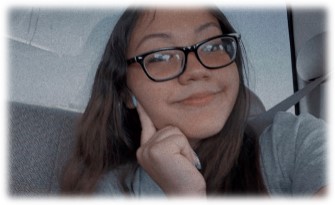 Alicia Sifuentes-Gutierrez,
Alicia Sifuentes is a sophomore at North . She likes journalism because she likes to inform people about current events and hear their side on current...