The Third Vaccine and What It Means
The Third Covid-19 vaccine has made its way into Wichita.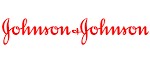 On the 27th of February the FDA granted the emergency use authorization for a third coronavirus vaccine for ages 18 and up. The vaccine comes from Janssen, an extension of the company Johnson and Johnson.
The U.S is set to distribute 3.9 million doses of the vaccine, 3,800 of which were sent to Sedgwick County at the start of the week of March 2nd. Healthcare workers and those at greater risk of severe Covid-19 illness are the priority with the first round of vaccination.
With this third vaccine coming into play the rate at which Americans are being vaccinated will increase and given this vaccine requires less maintenance than the previous Pfizer and Moderna vaccines and needs only one dose, it will hopefully help reach more people.
Even though more people will be vaccinated it is still important to continue with Coronavirus safety guidelines. With new variants of the virus spreading in the UK, Brazil, and South Africa it will not do to grow complacent in our efforts to stay safe. This is a turn for the better, but we still have a long way to go before we can reach herd immunity and ,eventually, normalcy.